Overcoming The Odds: How I Found Success When Everyone Told Me It Was Impossible
As the fifth generation in a long line of homebuilders – my father, grandfather, great-grandfather, and great-great-grandfather were all builders – it's safe to say that this line of work runs in my family. I grew up hanging around job sites, picking up trash and sweeping out houses. Today, I'm still hanging around job sites, picking up trash and sweeping out houses, but now I'm doing so as the owner of two successful companies and in front of millions of viewers as the host of my own show, Big Beach Builds (coming to DIY Network this spring).
So how did I find success as a female in this male-dominated industry with all the odds (and the 2008 recession) stacked against me? It all comes down to taking the right risks and ignoring the no's.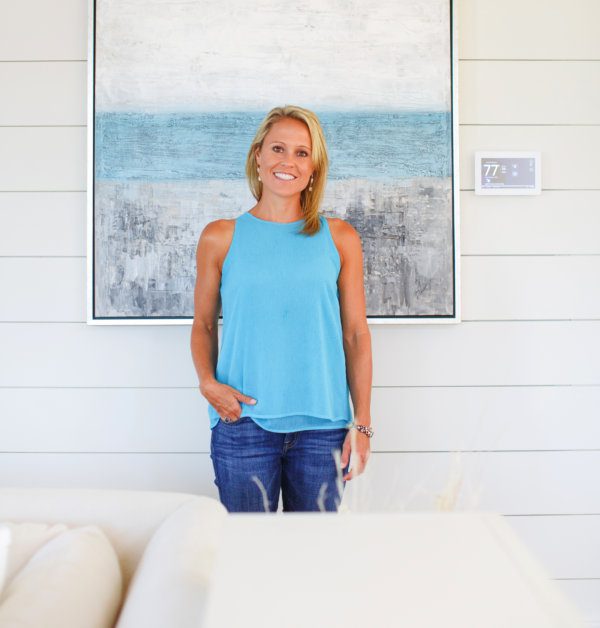 After graduating college in 2001, I moved to Bethany Beach, Delaware, and got a job updating a local real estate agent's website. I quickly became fascinated with the real estate market and began studying the trends. I decided that I wanted to buy a beach house of my own, with the ultimate goal of one day having a house with an ocean view. So I came up with a strategy and began saving every penny I could. Two years later, after living off of peanut butter sandwiches and earning extra money by feeding cats and washing cars, I was able to scrape together $18,000 – enough to buy a dump of a house I'd had my eye on. I called my dad, a homebuilder, for his advice. As any father looking out for his daughter would do, he warned me against this decision with a firm, "Don't do it."
I did it anyway.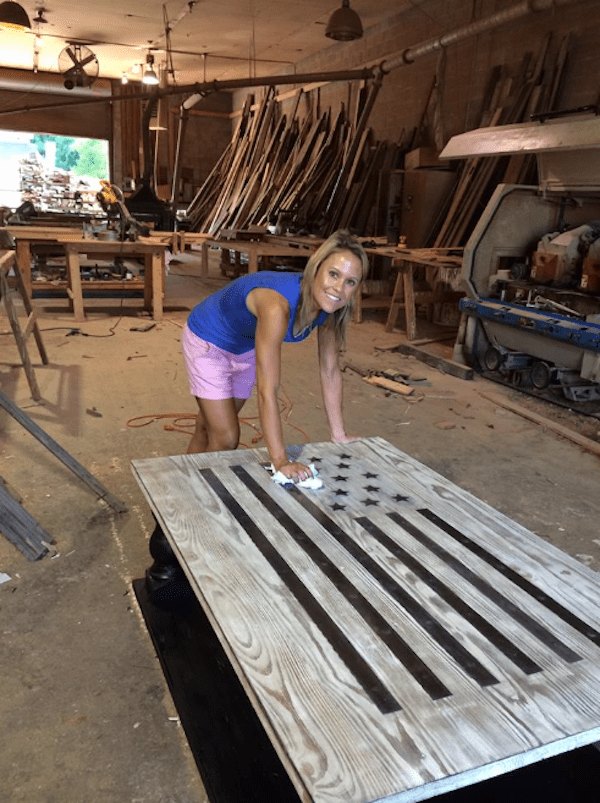 Over the course of nine months, I fixed up the house myself and sold it for a six-figure profit. With my knowledge of the local market trends and the blood of generations of home builders coursing through my veins, I was hooked.
My next purchase was a lot that was closer to the beach, where I began designing and building my first home. While doing so, I met people in the area who admired my work, and even had one couple ask if I would build their house. At the time, I was building houses simply because I couldn't afford to pay a builder – I didn't quite yet think of myself as a builder, per se – so I politely declined. Two years later I sold that house for a considerable profit, and bought a lot just three blocks from the beach where I designed and built yet another home. And then 2007 happened.
That year, the market started to turn, taking the real estate industry with it. Suddenly I remembered the couple I had met who asked me to build their house. They had already interviewed a few builders, but I called anyway and begged them to give me a shot. I wasn't going to take no for an answer. They let me bid on the project and I eventually landed the job. This, I decided, would be the start of my construction company. When I told my father about my plans, he was deeply concerned about the level of risk involved with forming a company in the current economic climate. The market was crashing, everyone was losing their money and their homes, and the timing was completely wrong for starting a new business – especially one in the home industry.
I did it anyway.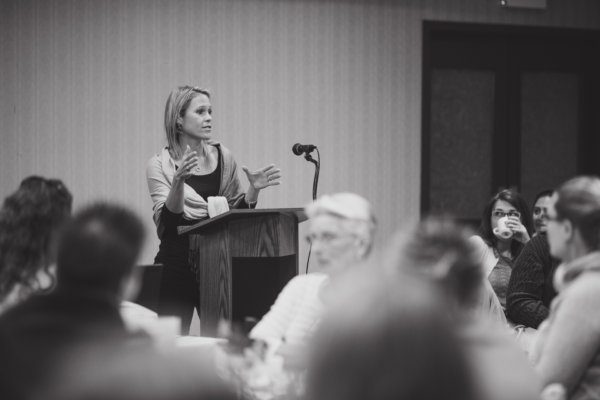 Everyone and everything was telling me not to do this – except my gut. So I launched my construction company on the brink of the Great Recession. I put my house on the market and purchased a helium tank. Every day I lined my entire street with balloons leading to my front door, and held a daily open house. When I had to leave to work on the house I was building for my clients down the street, I left a note on the window with my cell phone number. I picked up another job, then another, and then another. I sold my house, bought a foreclosure down the street, and built another home – this time with the ocean view I had always dreamed about. Then my company boomed.
In the years that followed, I built the first LEED Certified House in Delaware, started an initiative to build using only American-made products, became the national spokesperson for 84 Lumber to promote American-made products in building, won the Gold Stevie Award for Entrepreneur of the Year, Top Woman in Business in the State of Delaware, and Top 40 Under 40 in the United States, and grew my company to be one of the most profitable custom home building businesses in the country. At this point I decided it was time to chase another dream – an MBA from Duke University. Everyone told me I was crazy, that there was no point since I already had a successful business.
I did it anyway.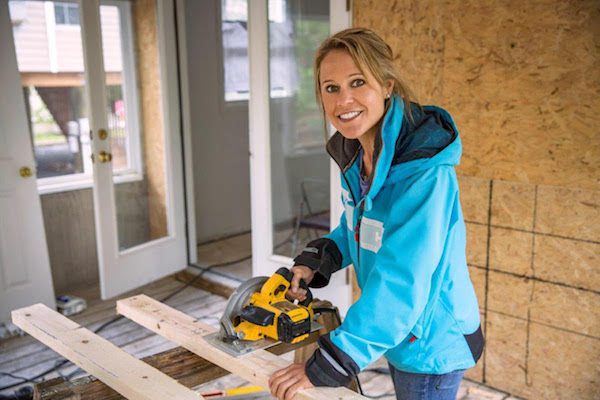 Today I own two successful companies – one that specializes in renovations and another that builds custom homes. I've designed and built over 50 custom homes – either oceanfront, oceanside, or bayfront – in and around Bethany Beach. And I recently filmed the first season of my new TV show, Big Beach Builds, premiering this spring on DIY Network.
If I had listened to the no's, the naysayers, and the reasons why I couldn't succeed, I wouldn't be where I am right now. If I hadn't listened to my gut. If I backed down when I met resistance. If I let doubt and fear take the wheel. If I looked at how different I was, in every way, from every other successful person in my industry and saw those differences as obstacles to be overcome rather than opportunities to be embraced. Laying the foundation for who I wanted to become wasn't always easy, and it's far from complete, but brick by brick I've built something I can be proud of. And most importantly, I did it my way.
Oh, and I still eat a peanut butter sandwich every day. Some things never change.