How to Select the Right Flooring for Your Beach Home
I'm often asked what type of flooring option is best for the custom beach homes we build and design: real hardwood (solid or engineered), luxury vinyl plank (LVP) or tile. I almost always prefer hardwood floors; however, if you're in need of a low-maintenance, water-resistant option, LVP works really well—especially throughout beach homes. And tile has come a long way—available in wood and brick designs. Many of our clients select hardwoods for the main living and entertaining areas and then use LVP or tile for spaces such as the entryway, beach access area and storage and rec rooms.
Real Hardwood Flooring (Solid or Engineered):
With real solid hardwood flooring, each board is made from one solid piece of wood, ensuring a tight, dense grain pattern for strength. With engineered hardwood, each flooring board is made up of multiple component layers, to achieve the desired thickness and wear.
Solid Hardwood – Antique Pine 7" – Photos from Absolute Paradise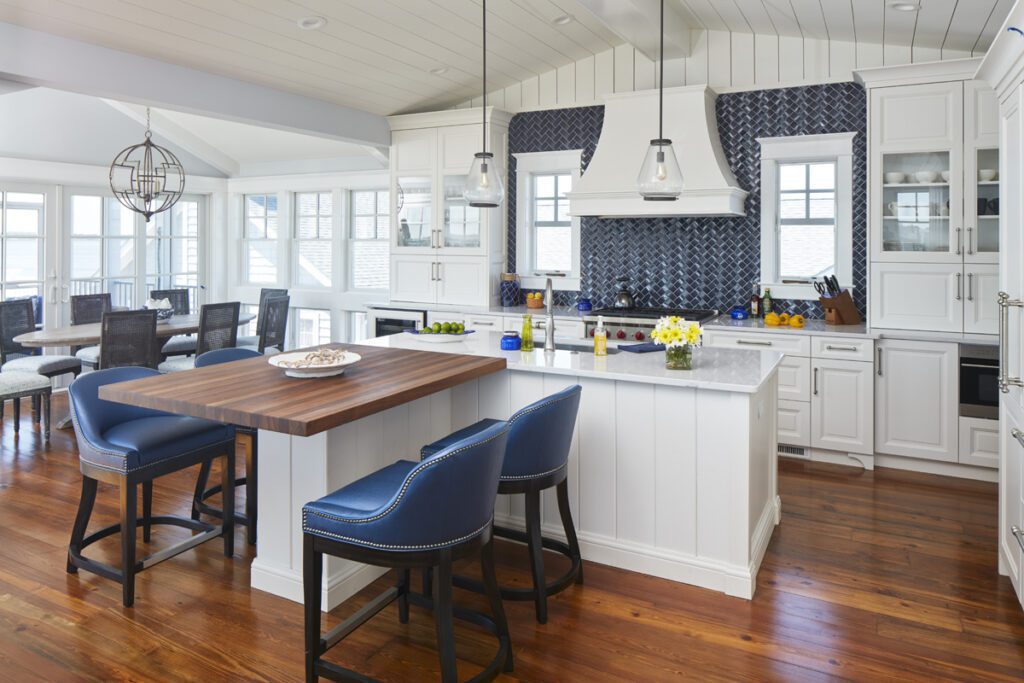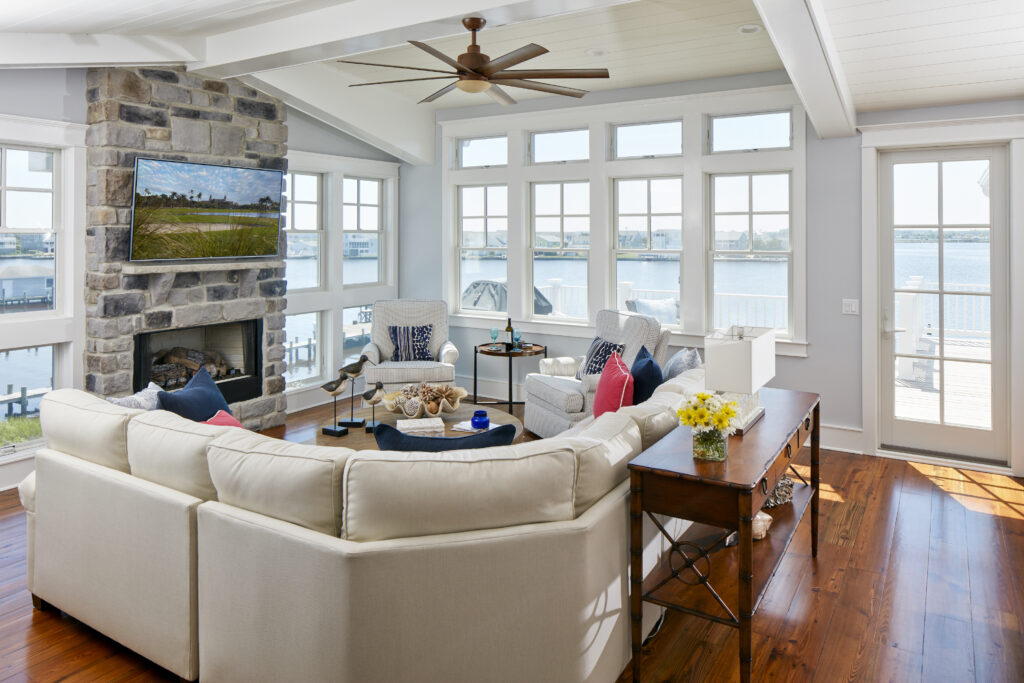 Engineered Hardwood – Eco Timber Fieldstone White Oak 7" Wide – Photo from The Jetsetter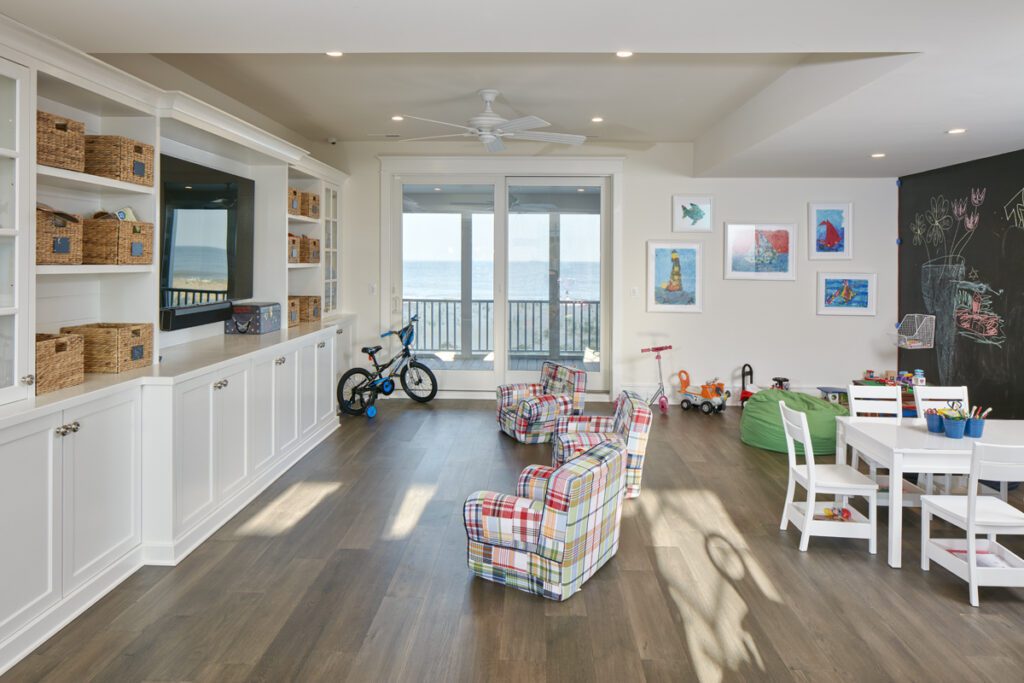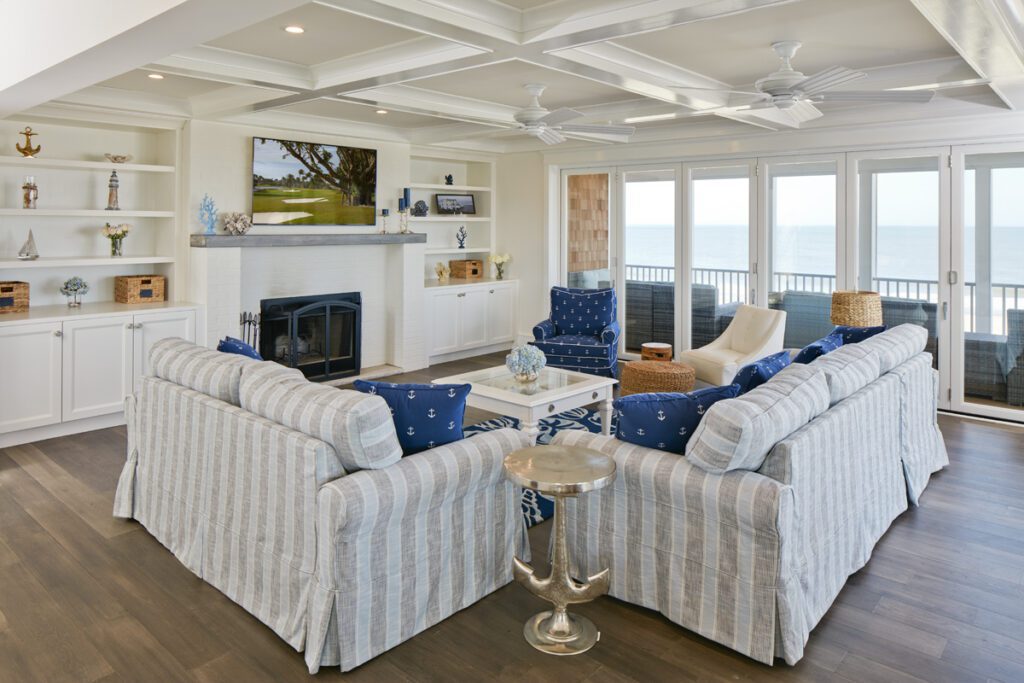 Luxury Vinyl Plank Flooring (LVP):
Luxury vinyl plank flooring is made up of multiple layers of synthetic materials and compounds combined by heat and pressure, with the top layer often designed to mimic natural wood and/or stone.
Luxury Vinyl Plank (LVP) – Coretec Flooring – Color: Angels Landing – Photos from Dock Holiday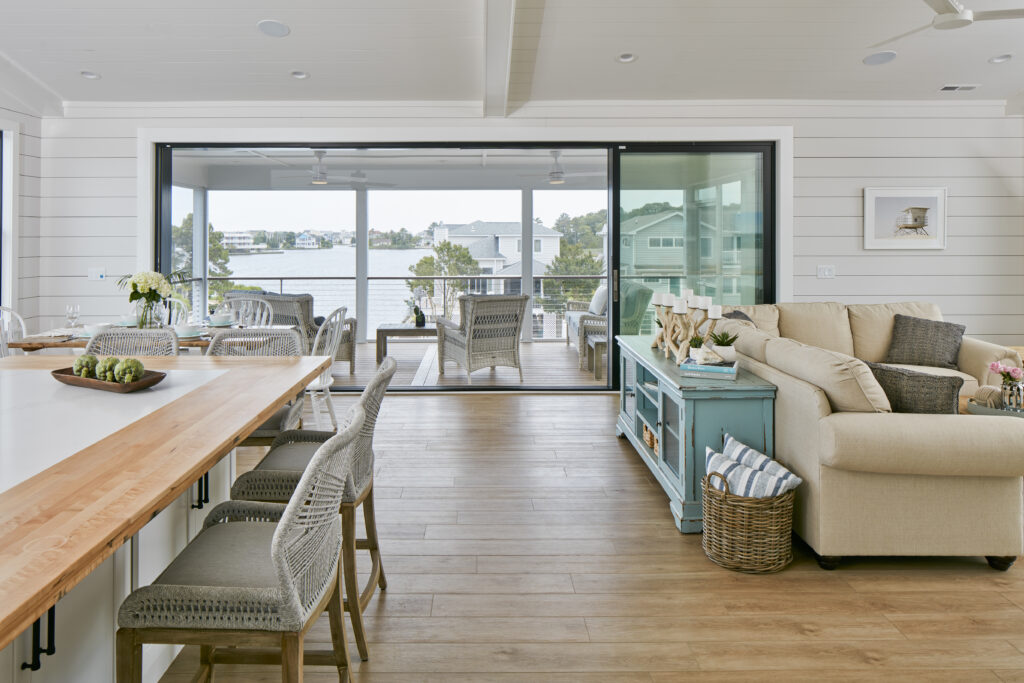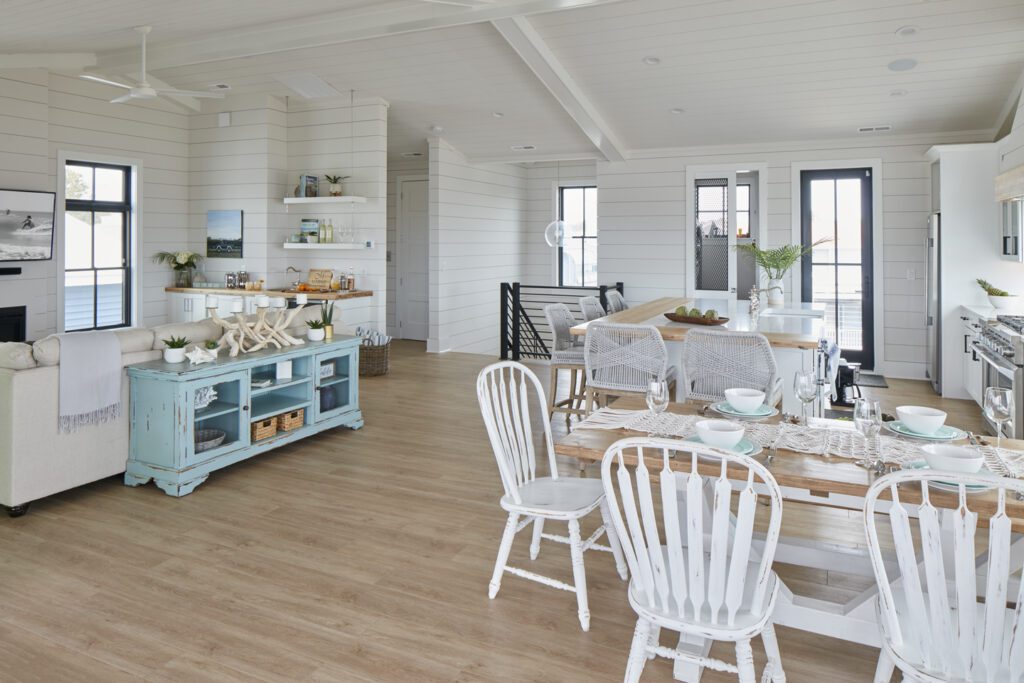 Tile:
I often prefer porcelain tile, which is created by combining clay with other elements under high temperatures (including quartz, silica or feldspar), as they are versatile and sturdy, making them an excellent choice for interior spaces such as bathrooms, kitchens and entryways. These dense tiles are made to withstand a lot of wear and tear as they are highly resistant to chipping and scratching.
Porcelain Tile Which Mimics Wood – Photos from Bord de la Mer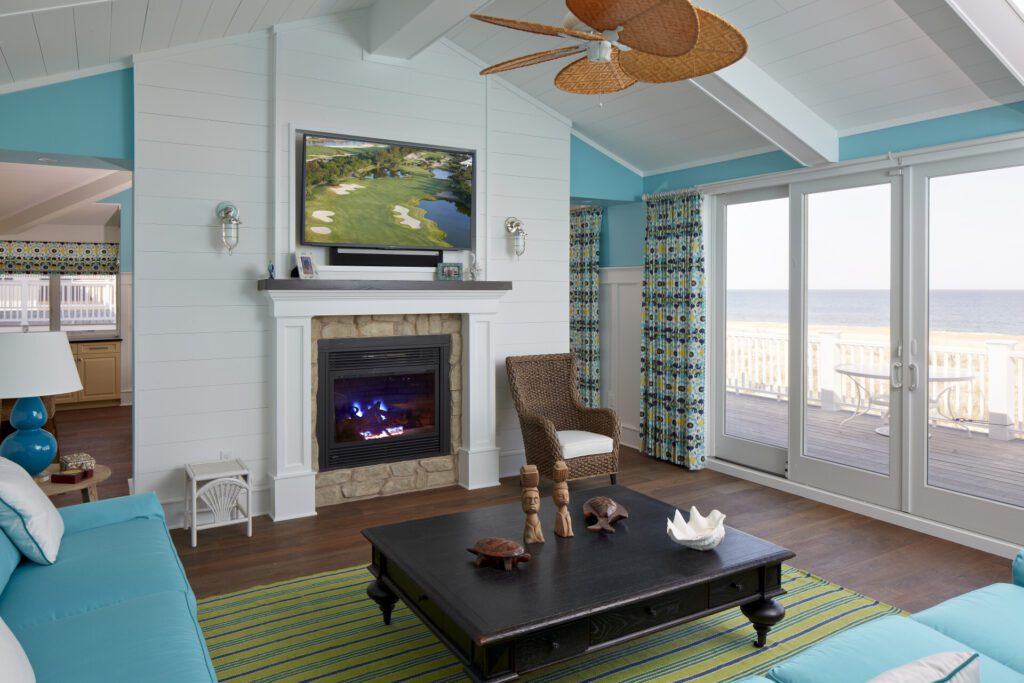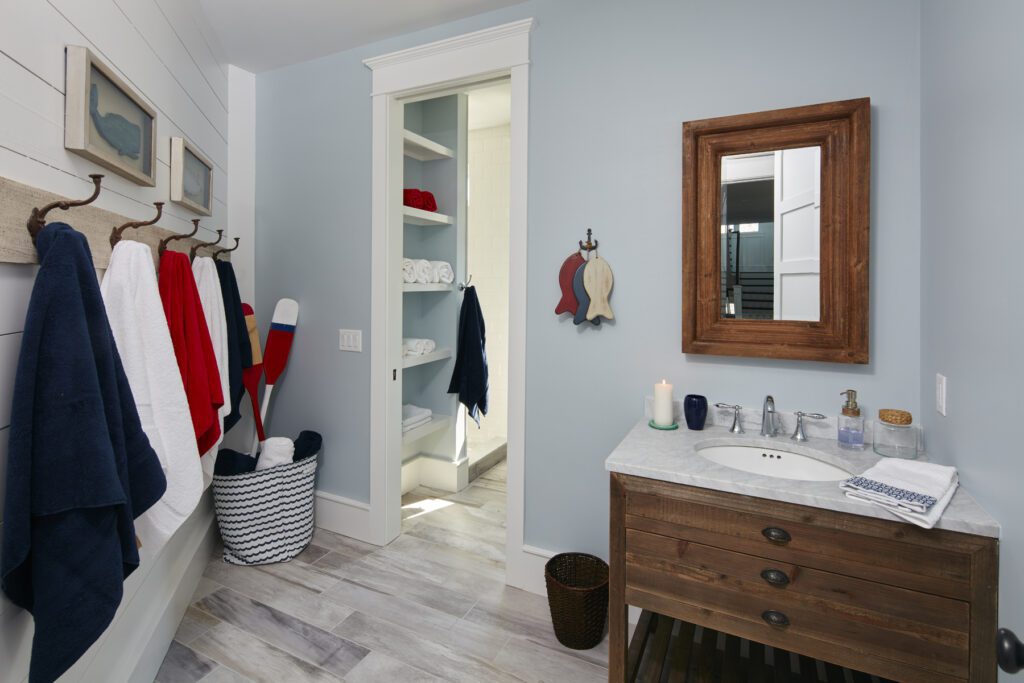 Here's a list of things to consider to help you select the best flooring for your project:
Location: Where will you be installing new floors? If in a basement or other high-moisture area, LVP or tile may be a better option as they are water-resistant. If potential moisture isn't a limiting factor, hardwoods may be used. Either option may be used in high-traffic areas along with rugs for added protection.
Luxury Vinyl Plank (LVP) – US Floors Coretec Plus 7" Wide – Color: Nantucket Oak – Photos from Shore Happy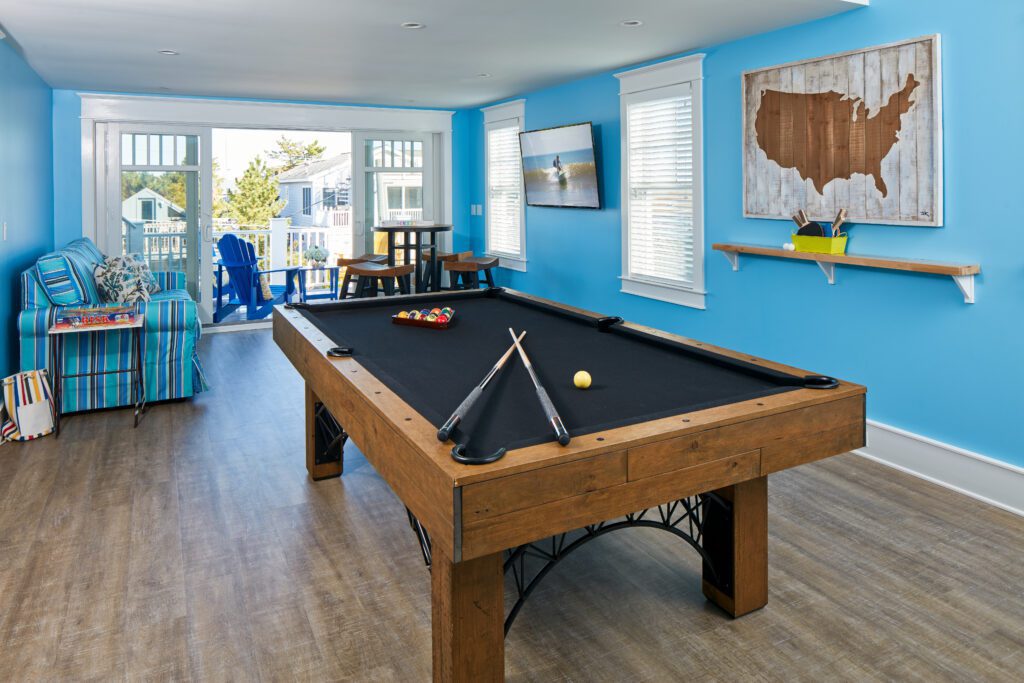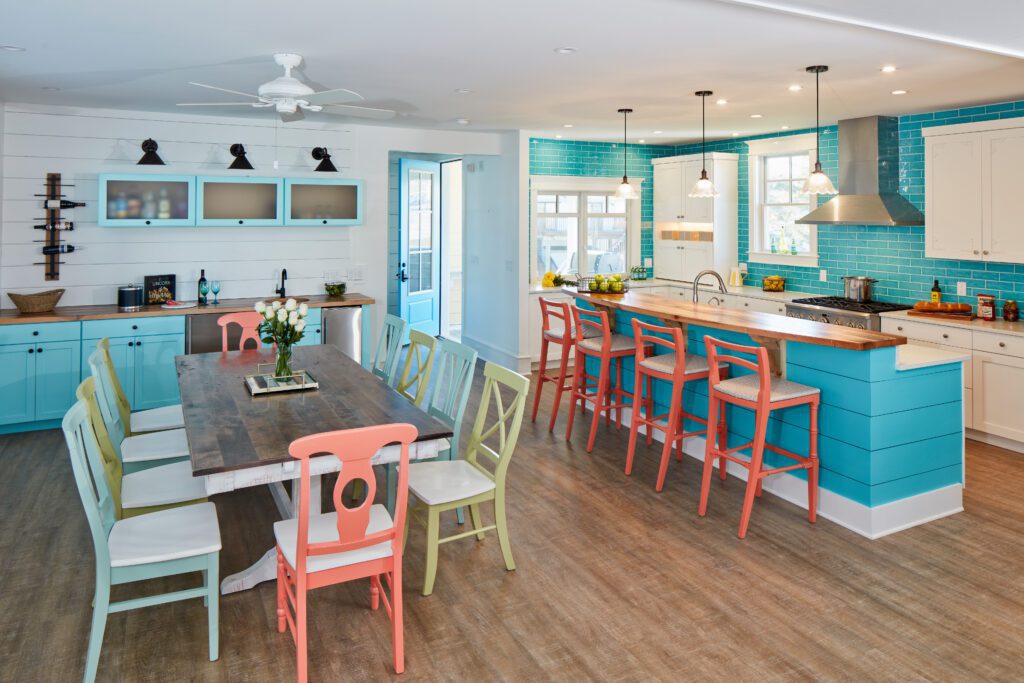 Solid Hardwood – White Oak, Rift and Quartered and Wire Brushed – Custom Stain –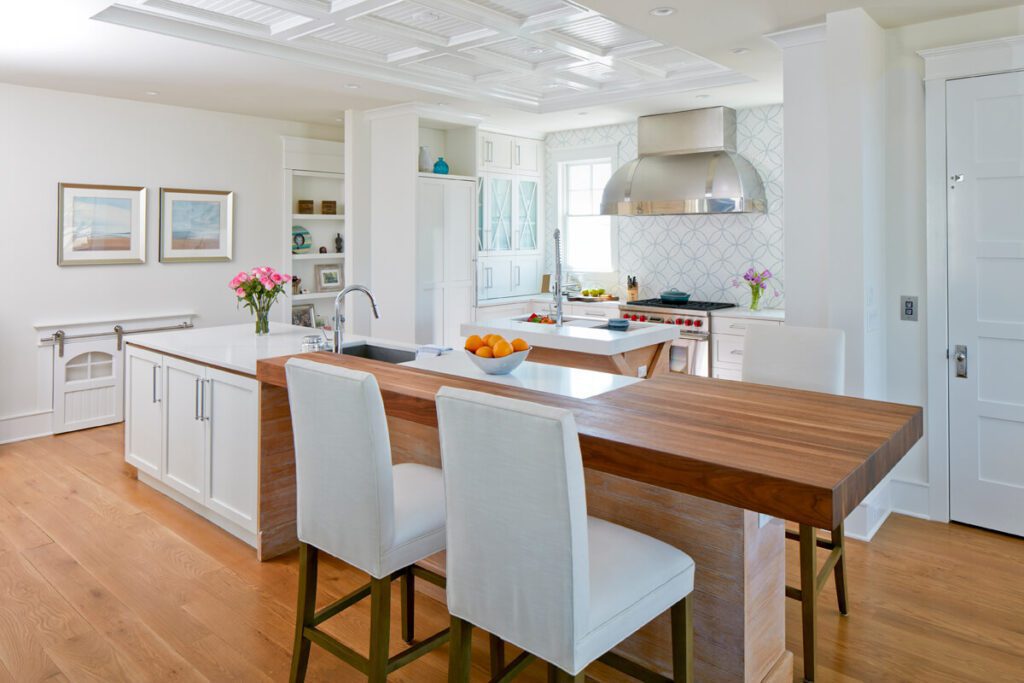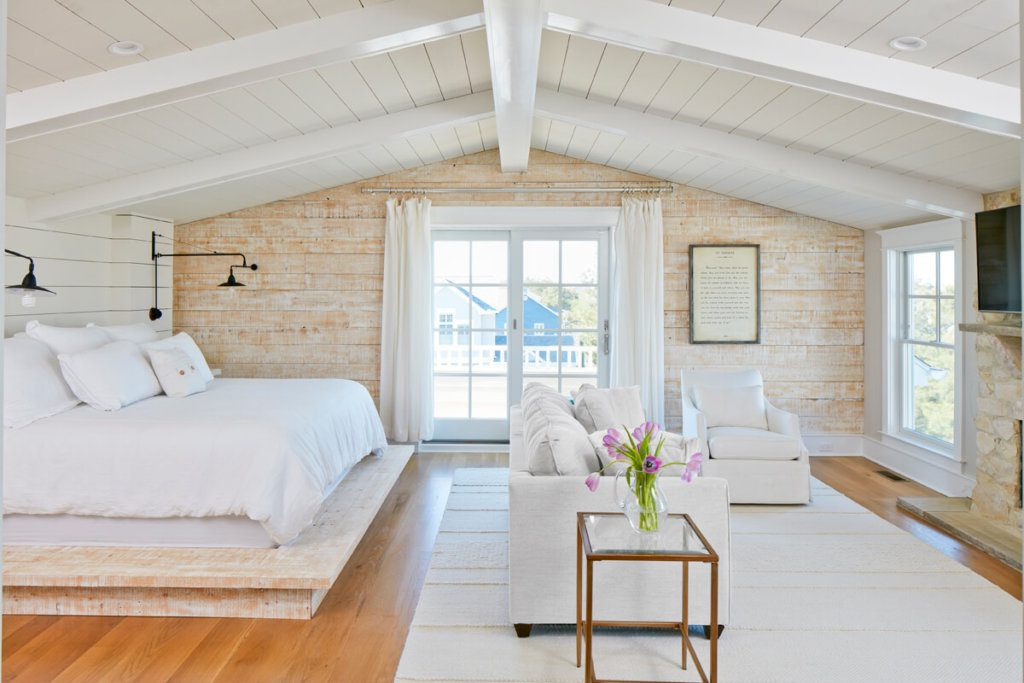 Durability: If you have pets or children, you may consider LVP or porcelain tile which won't scratch as easily as hardwoods. Hardwood floors can scratch and repairing them can be a big undertaking which requires sanding to refinish them. Of the three options, porcelain tile will last a lifetime with little maintenance required.
Porcelain Tile Which Mimics Wood – Mudroom and Bathroom – Photos from Surf Watch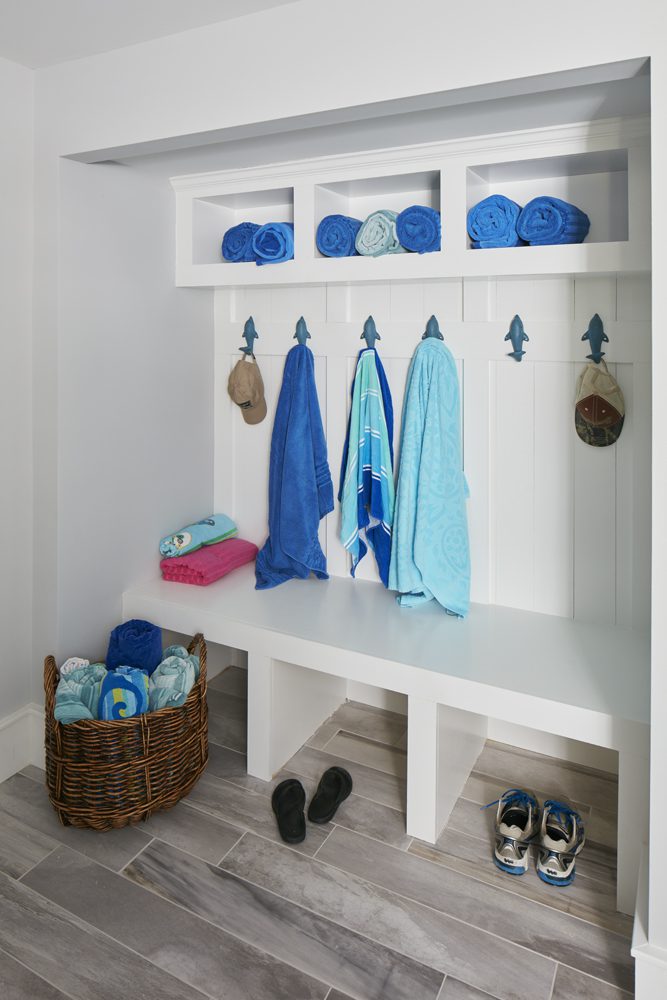 Maintenance: LVP and tile are the more resilient options and are easier to clean whereas hardwoods require specialty products for proper care. Again, hardwoods will not tolerate moisture or water as they may warp—which is hard to repair.
Porcelain Tile Which Mimics Brick – Main Entry Way – Photo from Dream Catcher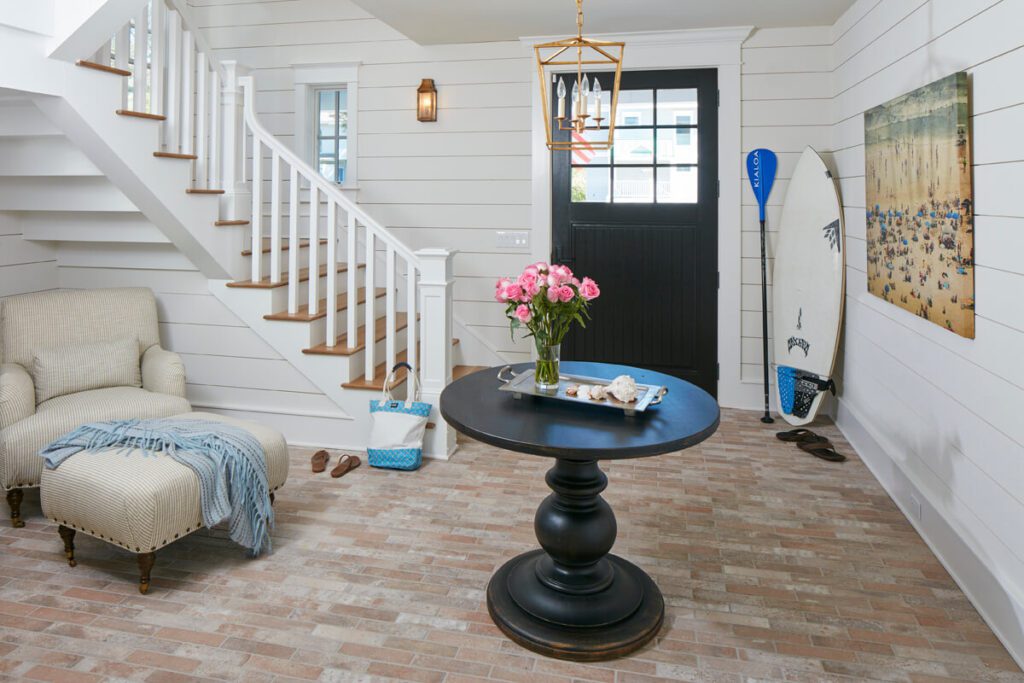 Porcelain Tile Which Mimics Wood – Kitchen – Photo from HGTV's Big Beach Builds Remodel, Amazing A Frame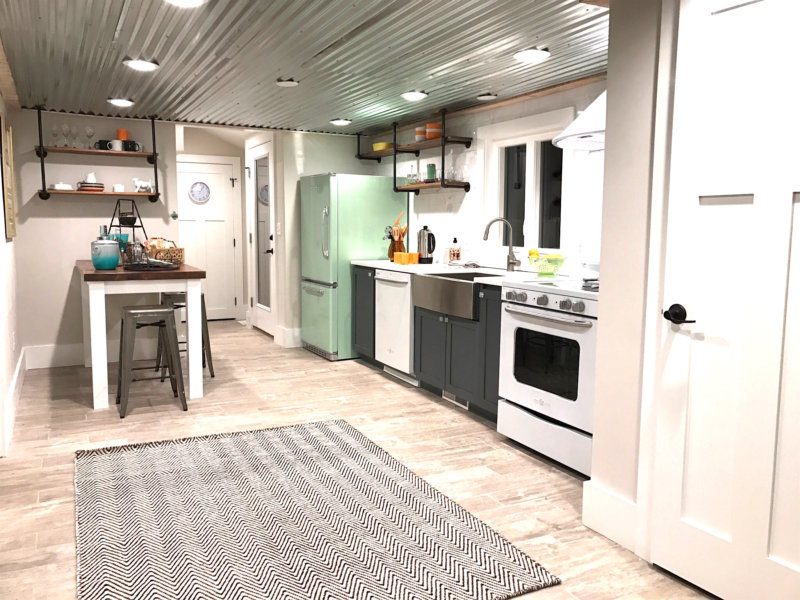 Cost: LVP is a more cost-effective option, averaging between $4-$7 per square foot with installation pricing between $1-$2 per square foot. Tile can cost between $1-$15 per square foot, with an additional $5-$9 per square foot for installation and prep work. Hardwoods range anywhere from $8-$25 per square foot with installation pricing between $2-$3 per square foot (and $3-$5 if finish is applied on site), but hardwoods hold their value more than any other flooring type. Wide plank hardwood costs a bit more to install, as it needs to be glued and nailed down. All labor prices vary and will be market-driven.
Engineered Hardwood – 8″ Wide, White Oak – Custom Stain – Photos from Forever Grace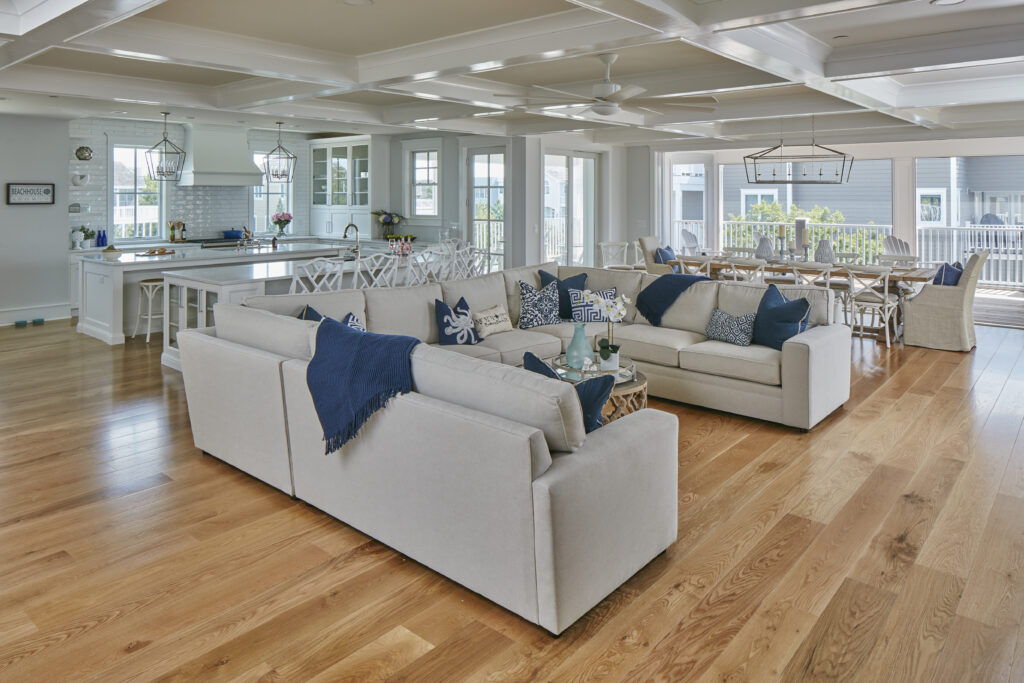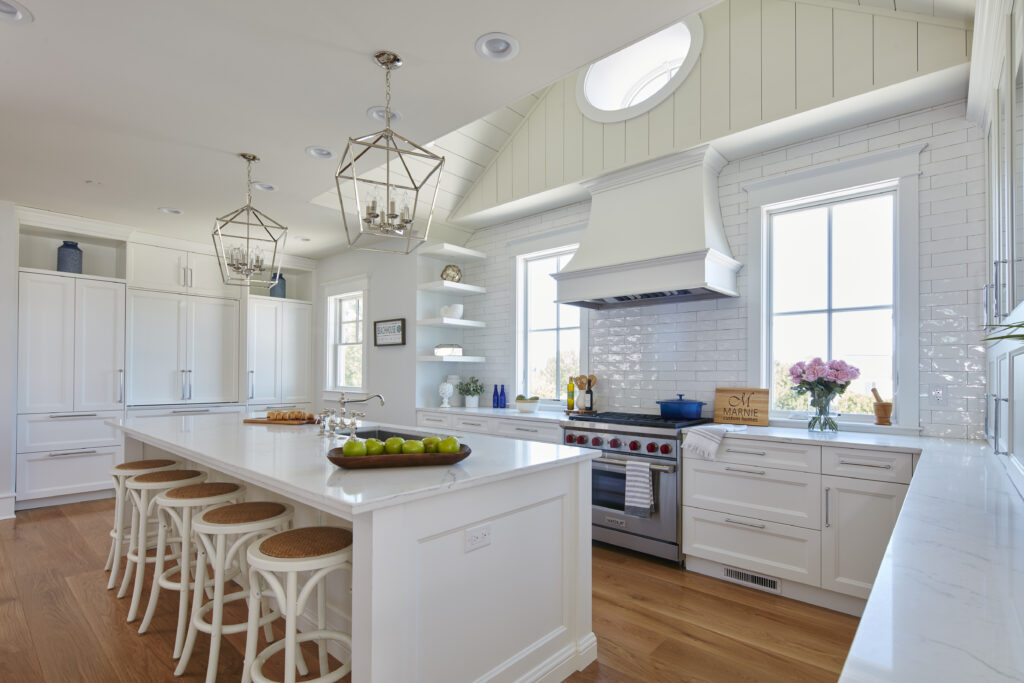 Design: The biggest advantage of hardwood floors is their unique and beautiful look. Although LVP and porcelain tile options have come a long way in their ability to mimic real hardwood and other materials such as brick, hardwood is always my first choice for main living areas. It's timeless! Regardless of which flooring type you choose, check out our pro tip: using alternating flooring patters to separate rooms.
Engineered Hardwood – Castle Combe Rustic Artisans White Oak Plank 7" Wide – Color: Walworth – Photos from The Big Easy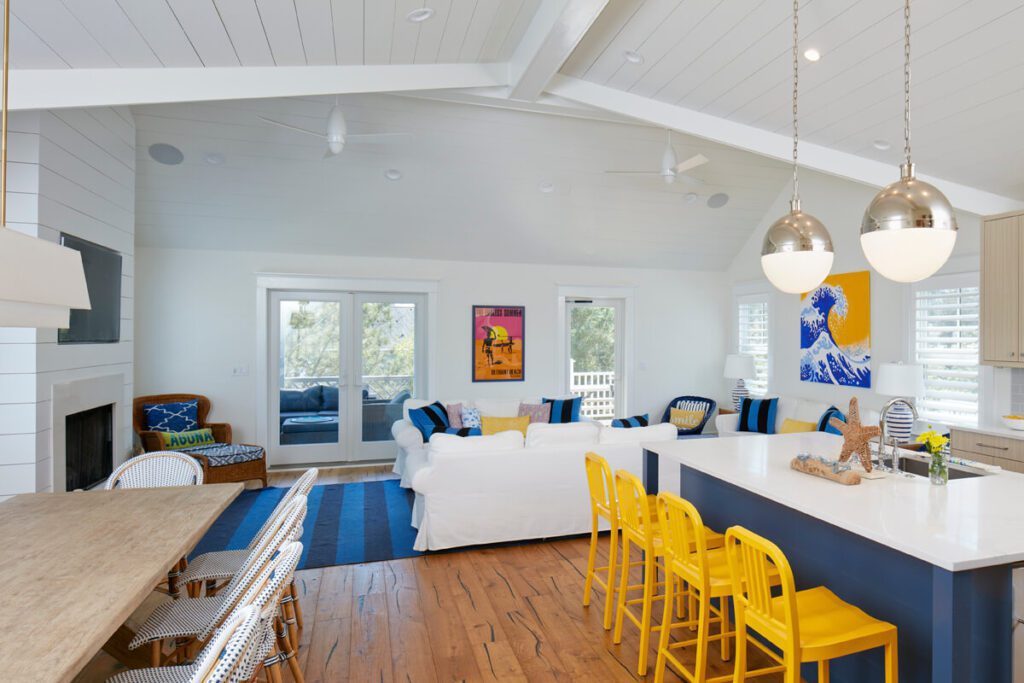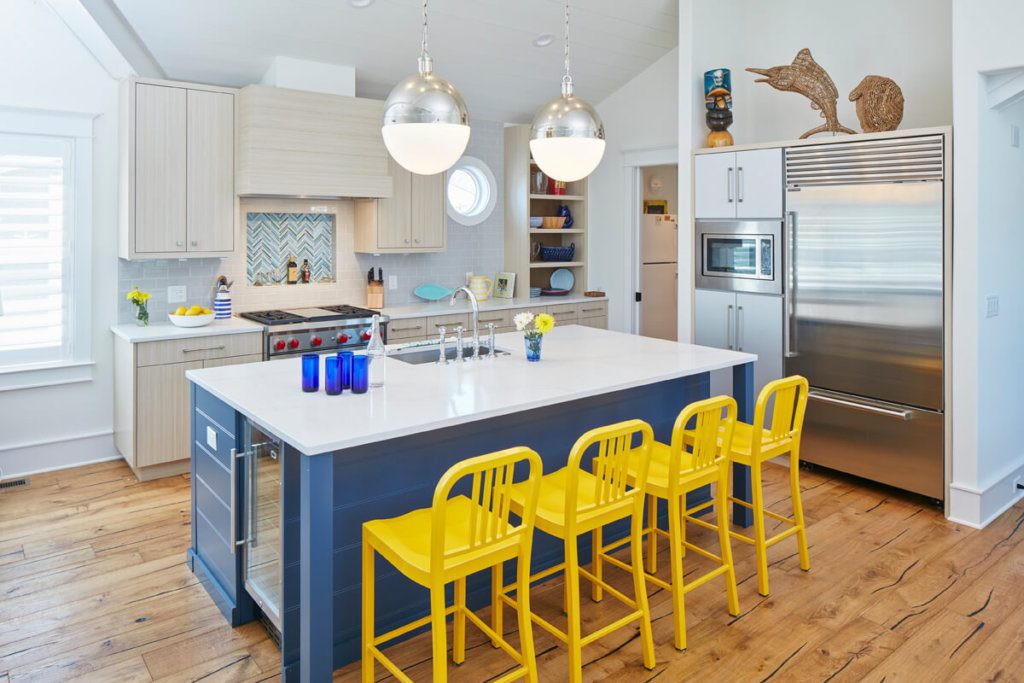 Pro Tip: 
As seen below, you can use alternating flooring patterns to easily separate rooms – Photo from Dream Catcher