Homebuilding 101: The Kitchen Island of Your Dreams
Here in Delaware, we've been holding onto our favorite season for as long as possible. But with the last of the leaves falling from the trees, the days getting shorter, and the temperatures dropping, it's finally time to accept that summer is over. And the best way to embrace the cold months ahead? By escaping to the island of your dreams – right in your kitchen.
If a new island is part of your kitchen renovation plans, get inspired (and educated!) with a round-up of my favorite kitchen islands below.
Nail Down the Basics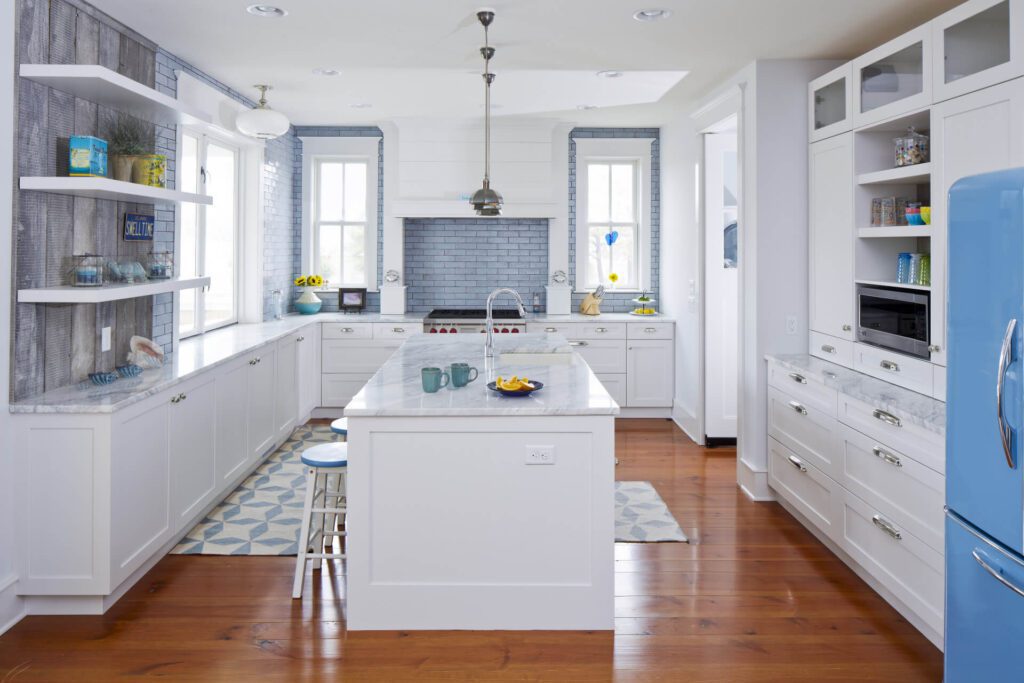 The first thing you need to do when designing a kitchen island to make sure you understand the key logistical measurements and requirements for installing one – there are some rules that simply shouldn't be broken. Keep this list handy when you start planning:
An island that's 3-feet wide typically looks best, but if space is an issue, a 2-foot width also works.
Aim for an island that's at least 4 feet in length. If you're working in an expansive space, don't be afraid to go even longer.
If you plan on incorporating seating into your island, 15 to 18 inches of overhang is most comfortable, but never leave less than 12 inches.
For seating that's bar-stool height, your island should be 42 inches tall. For seating that's between a bar stool and a typical chair, 36 inches will suffice.
Ideally, each end of the island should have 3 feet of floor space. For the working sides, aim for a minimum of 42 inches of space.
Go Long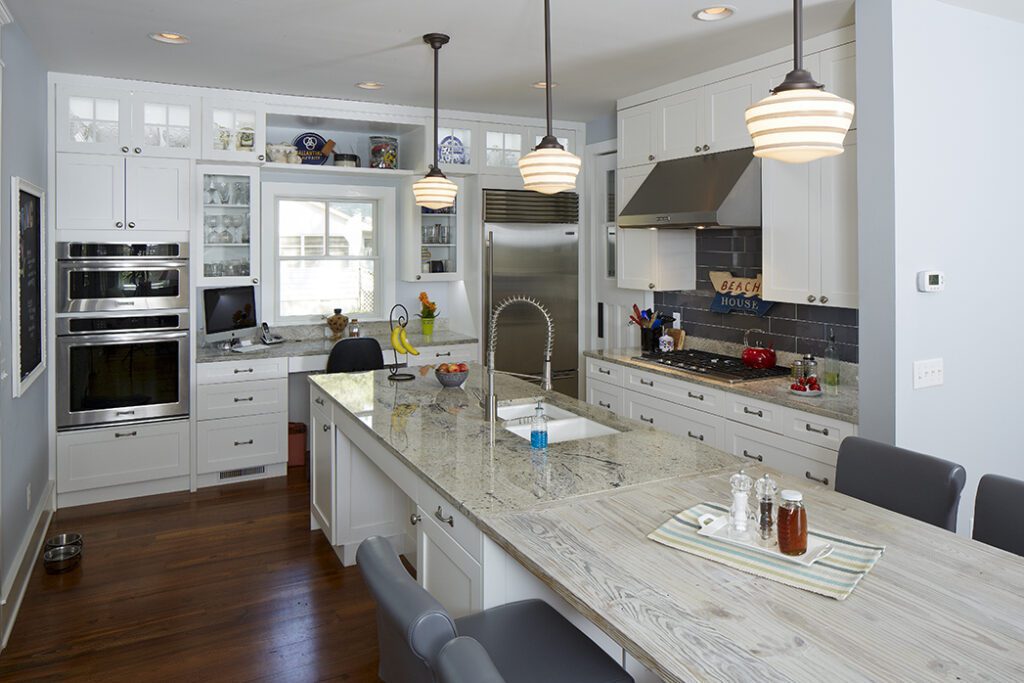 If you have the room, extend your island for even more seating, prep, and entertaining space. This also serves as a way to keep chatting guests and homework-doing kids separate from cooking areas.
Make it a Workhorse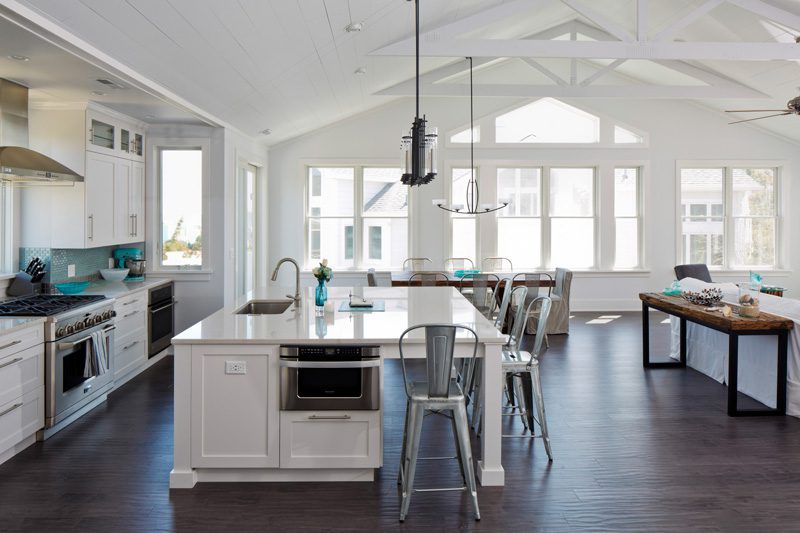 Make your island work for you – and increase your open counter space – by including a prep sink and special built-in nooks for microwaves, wine refrigerators, and dishwashers.
Include Electrical Outlets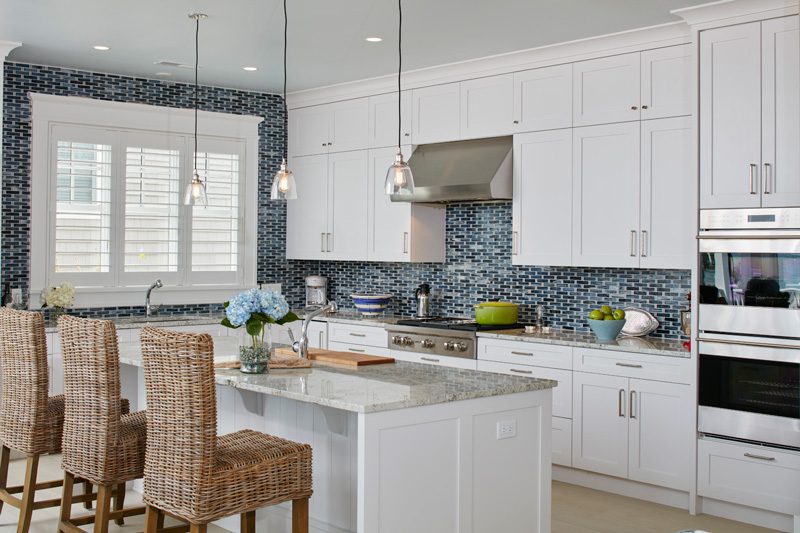 Islands provide ample space for all of your kitchen gadgets, from food processors, blenders, and standing mixers, to charging stations and radios. Keep long electrical cords at bay by building outlets right into the island itself.
Get Clever with Storage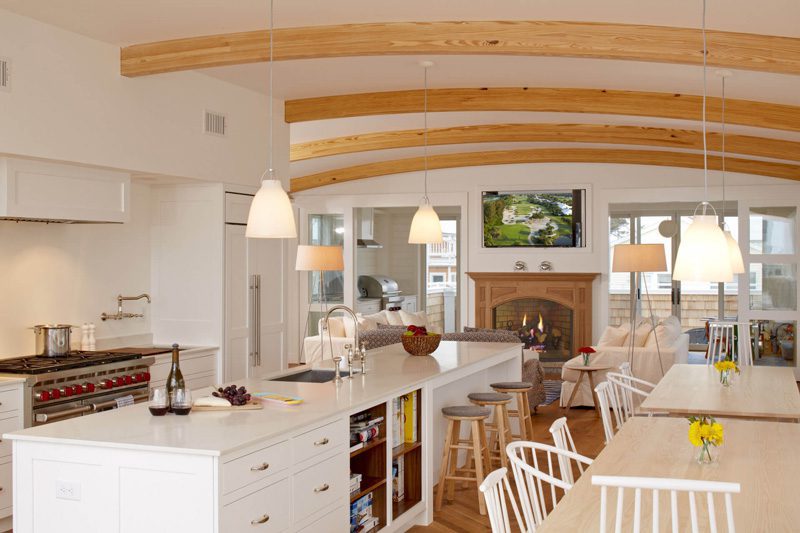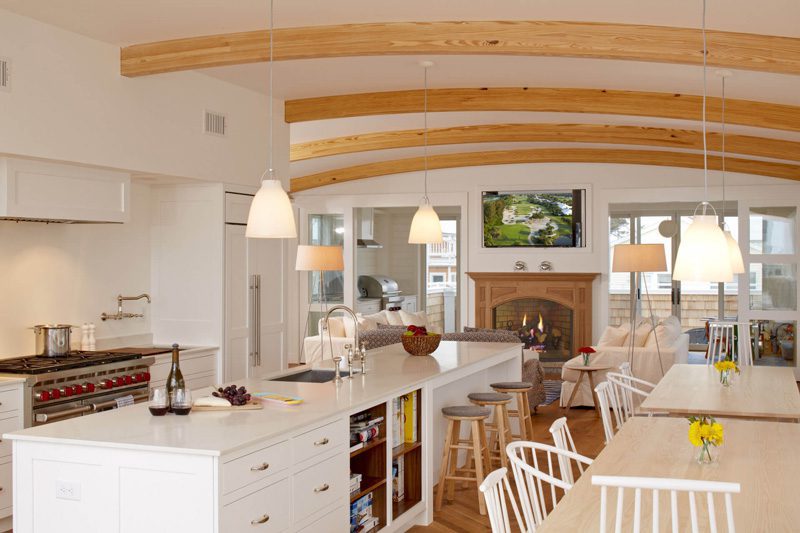 Most islands include at least a few cabinets and drawers, but think outside the box with the type of storage – such as built-in open shelving – and where you place it – like the often-overlooked ends of the island.
Attach a Dining Table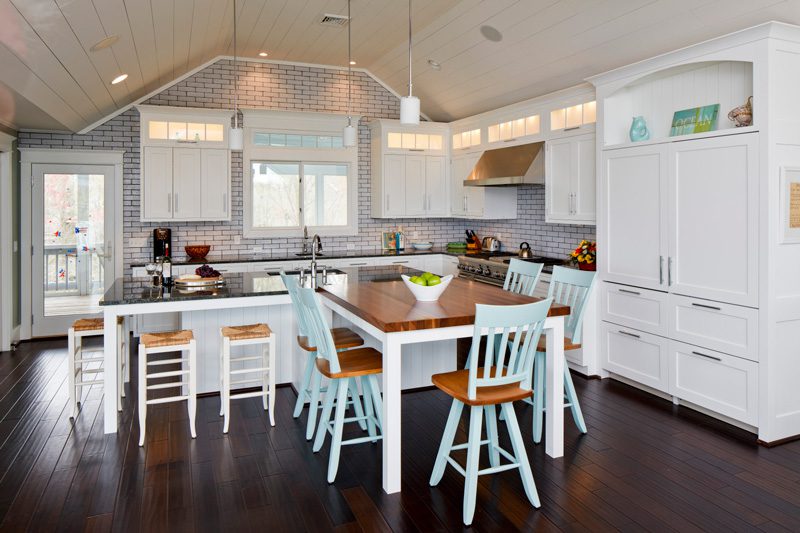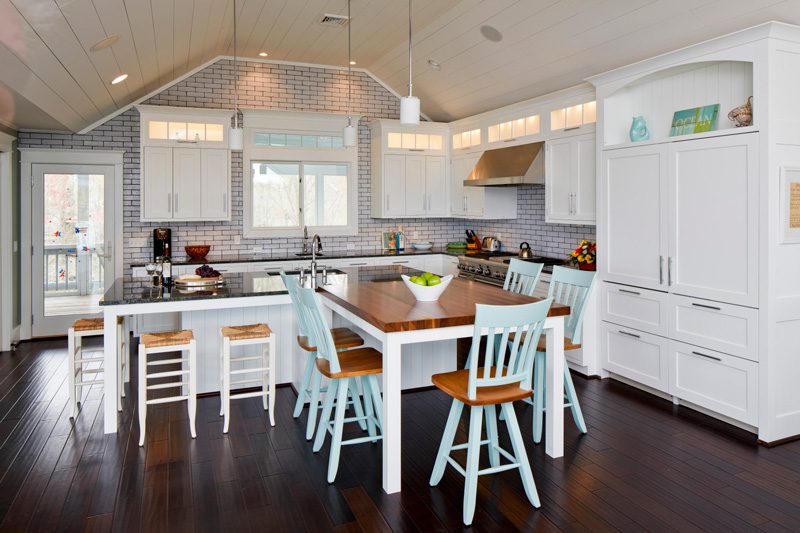 A separate-but-attached dining table not only adds visual interest to your kitchen, but also provides extra seating for entertaining as well as a place where kids can play or work without getting in the chef's way.
Go For Eye-Catching Styles and Materials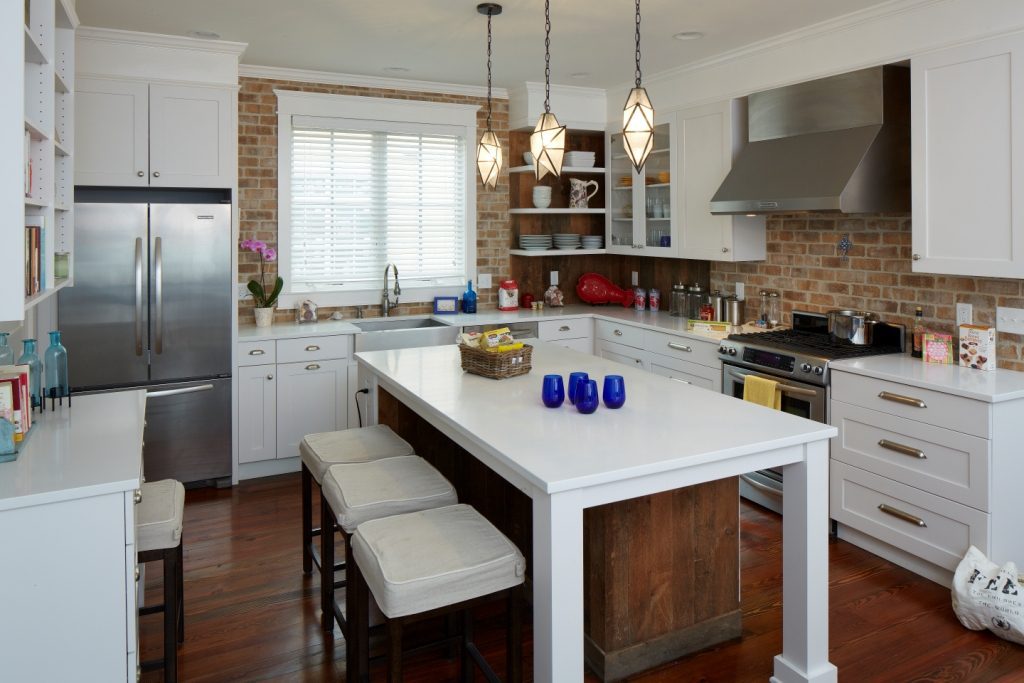 We've all seen a million kitchen islands – how will yours stand out? Don't be afraid to try something a little different with design, layout, or materials – a non-traditional island doesn't  mean it can't be timeless.
Try a Two-Tone Look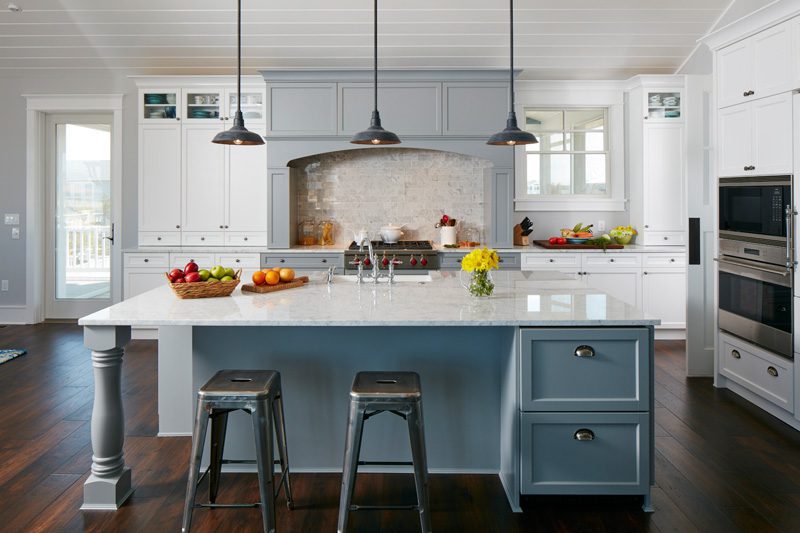 An island in a different, but complementary color is always a statement. Tie it back to the rest of the space by using the same color elsewhere, such as in the range surround.
Double Up: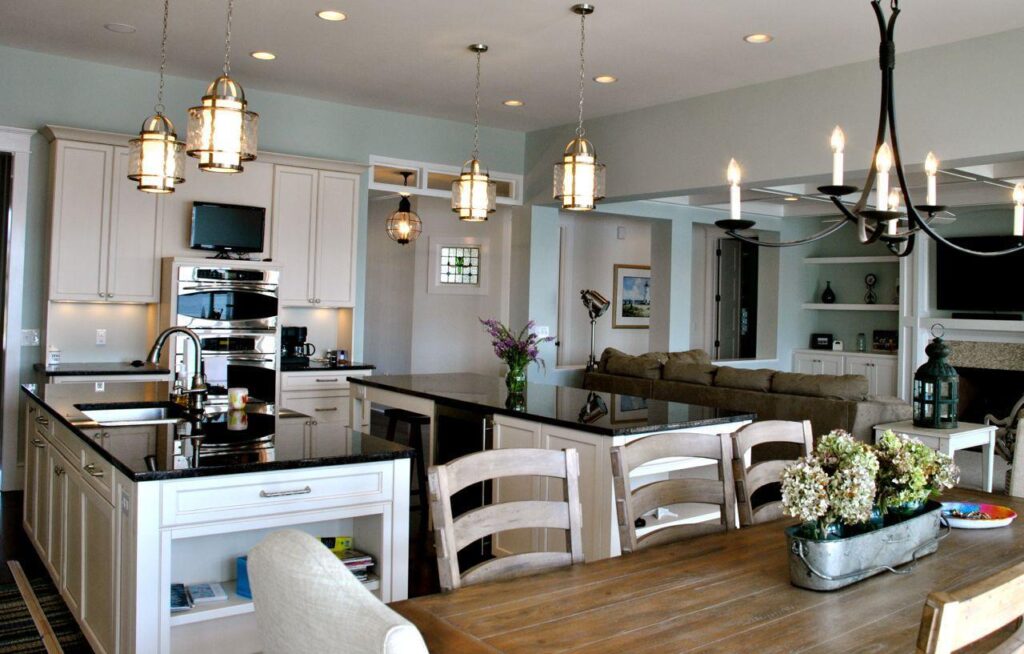 The only thing better than one island is two! A prep sink designates the island closest to the stove as a work area, while seating opens the other up for eating and gathering.
Light It Right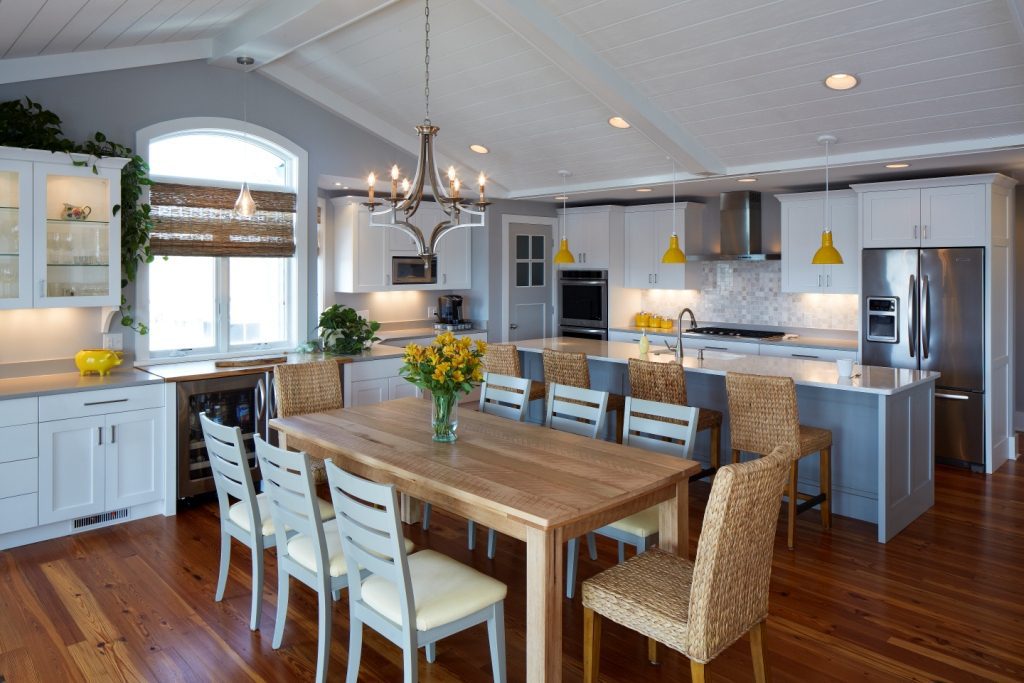 Whether you go for a single show-stopping chandelier or a row of utilitarian pendants, it's important to hang your lighting at the correct height. Opt for 30 to 36 inches above the top of the counter for a room with 8-foot ceilings to ensure lighting won't obstruct views or bang heads. For spaces with higher ceilings, add 3 inches for each additional foot in ceiling height.
Go Small and Portable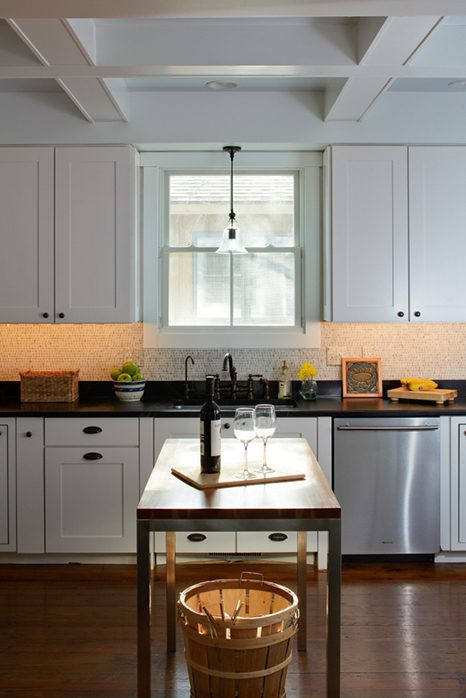 You don't need a huge kitchen to get the island of your dreams. A smaller, moveable island acts as a functional focal point that can add a ton of character – and extra storage – for a fraction of the square footage (and cost!).