Essentials of a Beach Prep Room – July 2022
Marnie Custom Homes specializes in building beach homes, so the beach prep room is one of the most crucial rooms in our design process. As with every custom build, we thoroughly map out every square inch of this specialty space in order to maximize the ease of preparing for a day of fun in the sun.
The location of a beach prep room is always directly off the beach so it's an easy in and out pathway and helps keep sand in the space vs. all over your home. Below, I detail a few essential design elements when creating the ultimate beach prep room!
1. A full washer and dryer, often stacked to save space, with close counter space for folding laundry and beach towels as seen in our custom build, On the Rocks.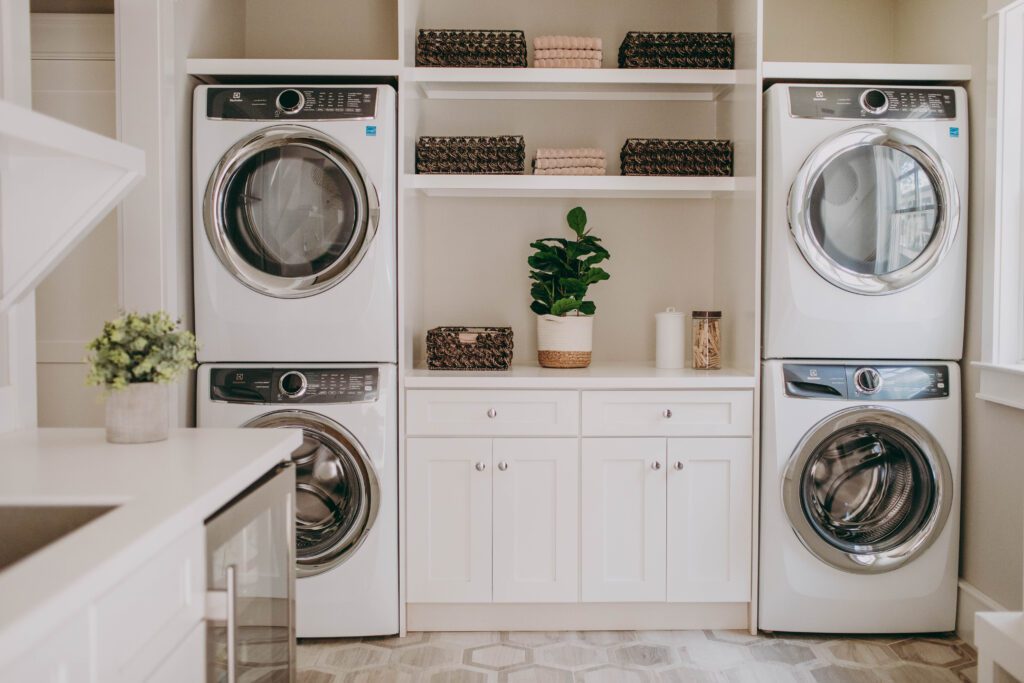 2. Also designed in our On the Rocks' beach prep room  is a separate beverage refrigerator to easily load up your cooler before hitting the beach.
3. A large durable farmhouse sink is great for dumping out leftover ice and drinks from your cooler as seen in our custom build On the Rocks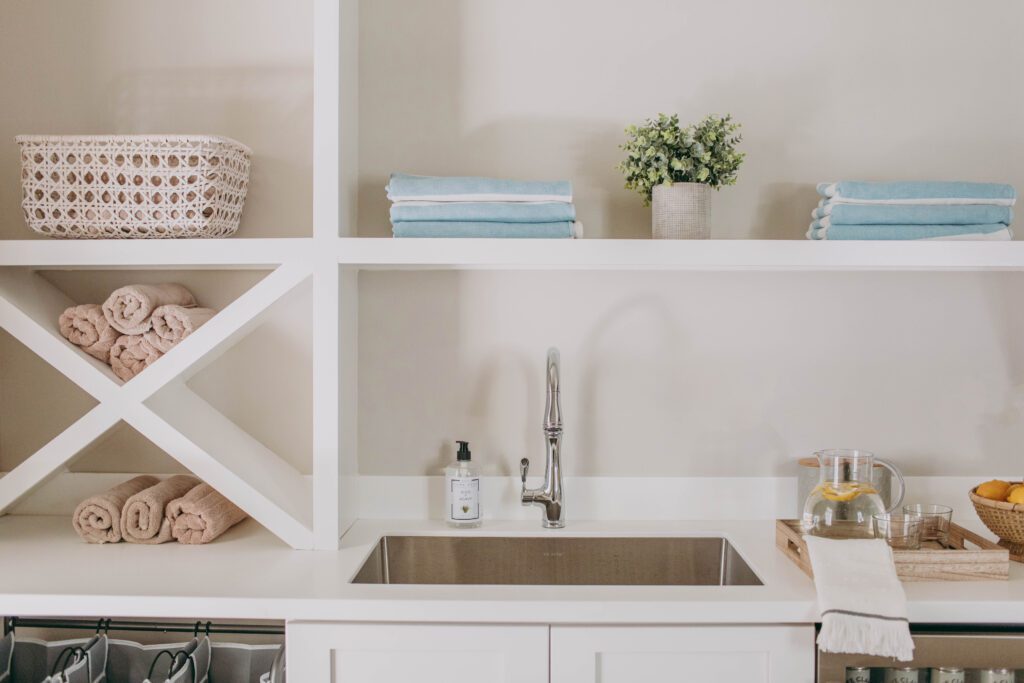 4. Our Surfside project  boasts plenty of closets and shelving for storing coolers, sunscreen, towels, beach bags and hats. In addition, an exterior door leads to an outdoor shower area which really keeps the sand and salt out of the house.
5. Custom cubby areas for hanging hats, towels, blankets and beach bags are highly-requested spaces as seen in our A11 Inn project .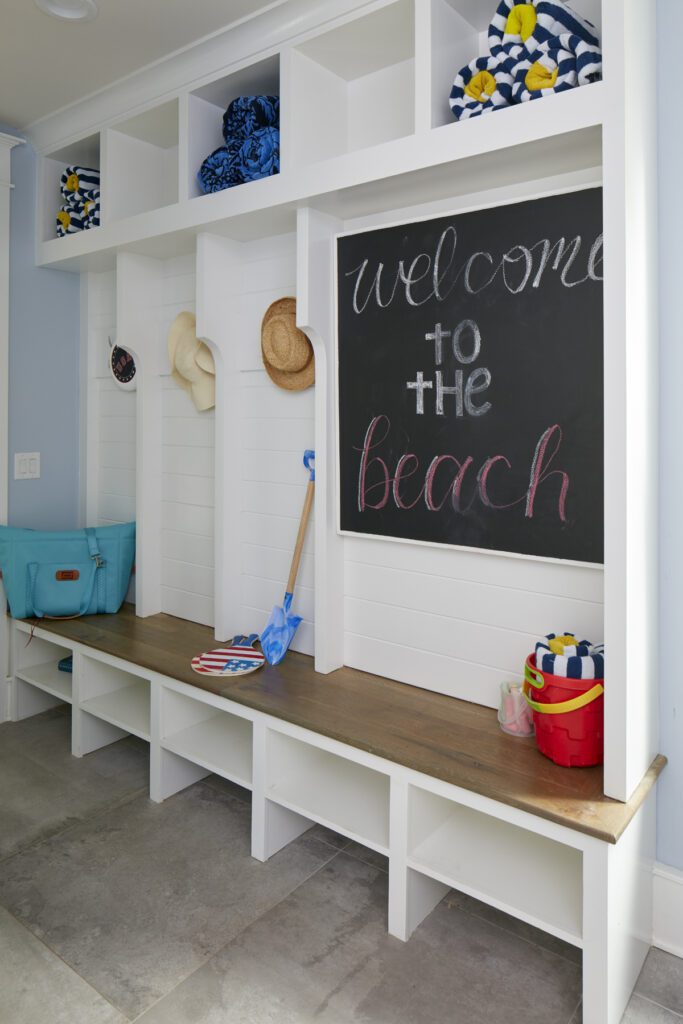 6. We often get creative with extra space in a beach prep room — in our A11 Inn build, we designed a custom dog shower area and installed mirrored medicine cabinets for extra sunscreen storage.
Custom Builds and Home Design by Marnie Oursler
Images by Dana Hoff Photography