But the Fire is So Delightful…
Happy New Year! We hope you and yours had a wonderful holiday season. As we ring in 2020, I wanted to revisit one of my favorite home features—a cozy fireplace. A fireplace is often the main focal point of a room—whether it's indoor, outdoor or even a brick pizza oven—so we're showing you a variety of designs to incorporate these natural show stoppers into any space. Nothing beats a roaring fire on a cold winters' night, just be sure you keep up with annual maintenance for proper functionality and safety, which we've previously outlined here.
Traditional:
Stone fireplaces are considered the more traditional option, as they compliment almost any setting. As long as you have the right stone, shade and a professional designer and installer, the outcome is sure to elevate your space. Check out these examples from our Point Break and Ocean's 11 custom home projects.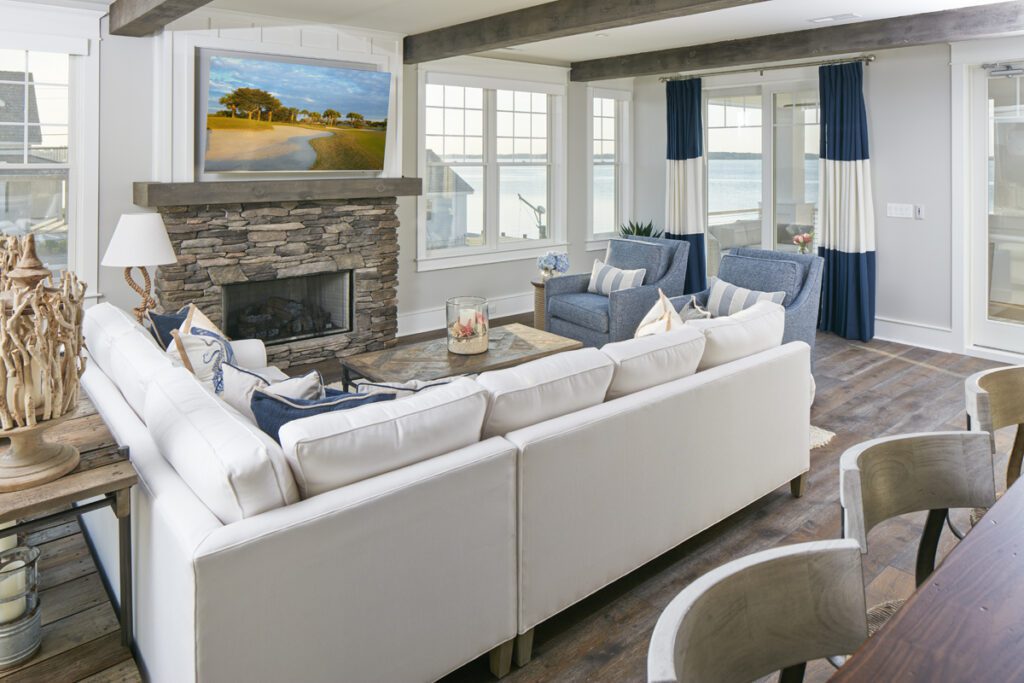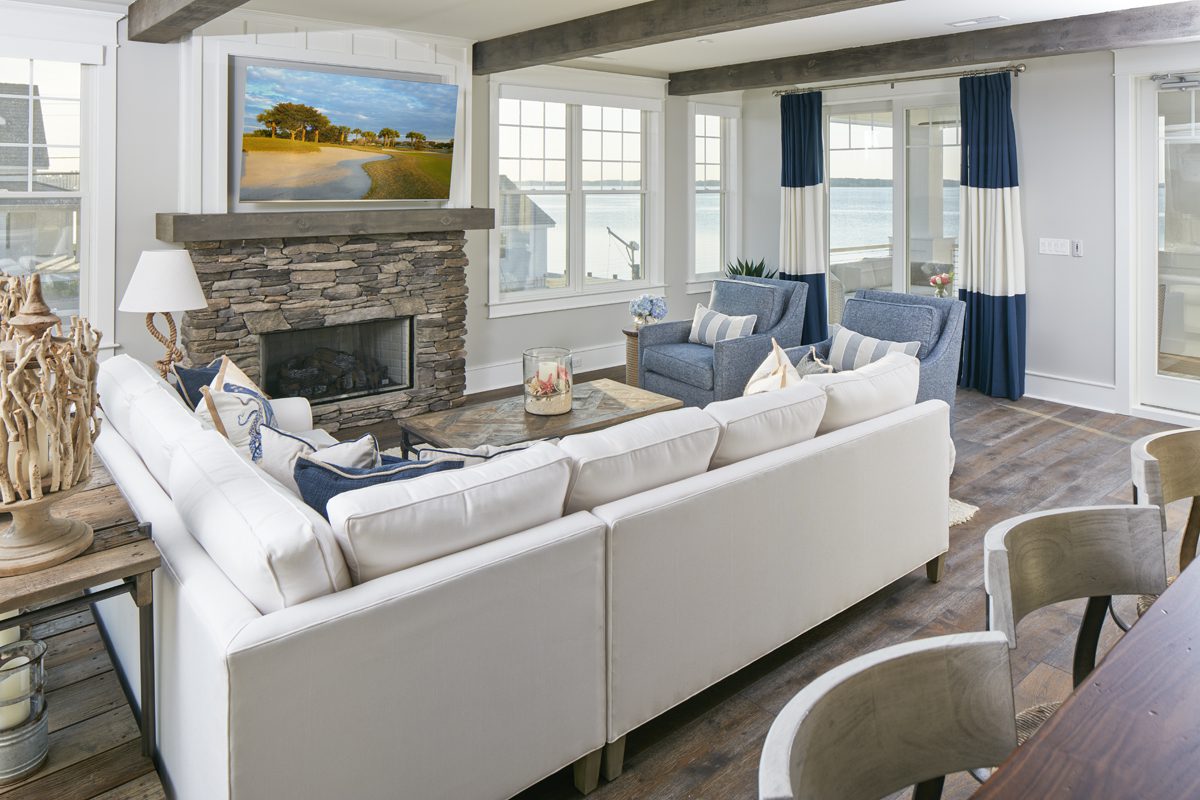 Modern:
For a more contemporary look and feel, many homeowners incorporate tile into their fireplace surround, as it's available in porcelain, ceramic, glass, marble and additional materials. Fireplace design options are endless, so get creative in your space. Our Silver Lining and Marnie Dune custom home fireplaces are as durable as they are timeless.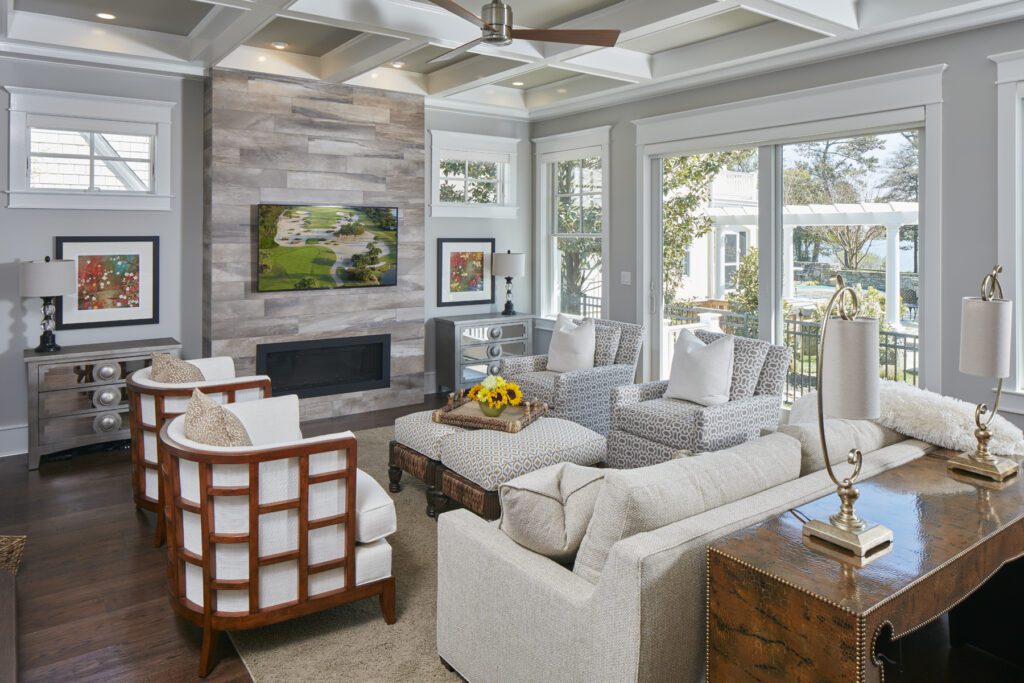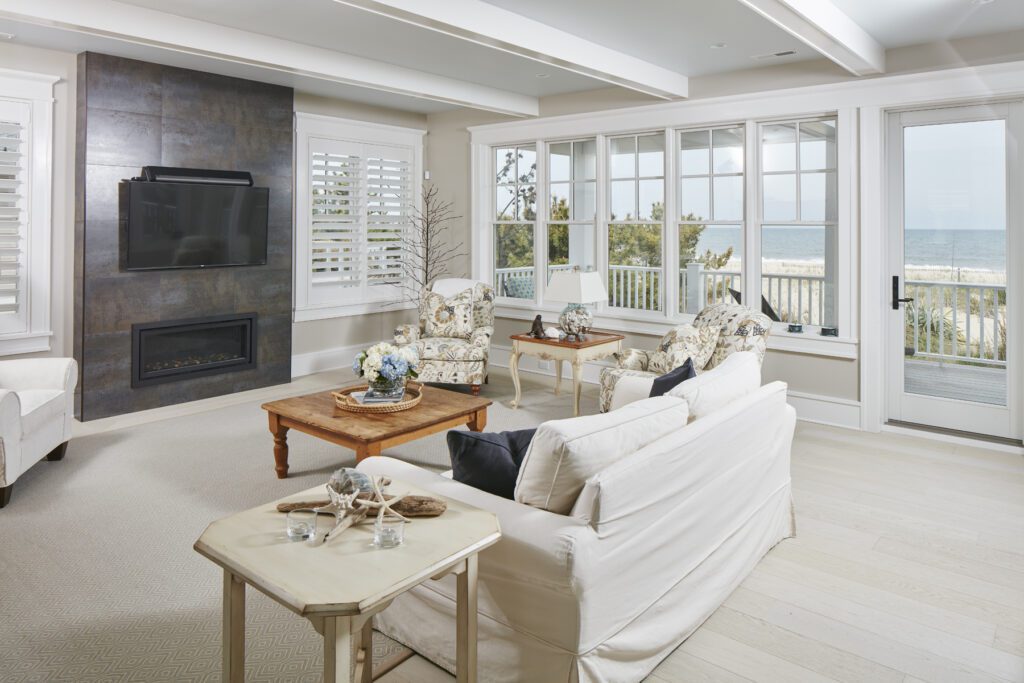 Mixed Materials:
If you're undecided on traditional vs. modern, consider designs using mixed materials such as shiplap, tile and stone. Bay Breeze's fireplace features black shiplap for a slightly more modern approach. It's About Time incorporated shiplap with a tile surround for a twist on the traditional vibe. And a new project, Keenan boasts Stone Vaneer by Eldorado Stone.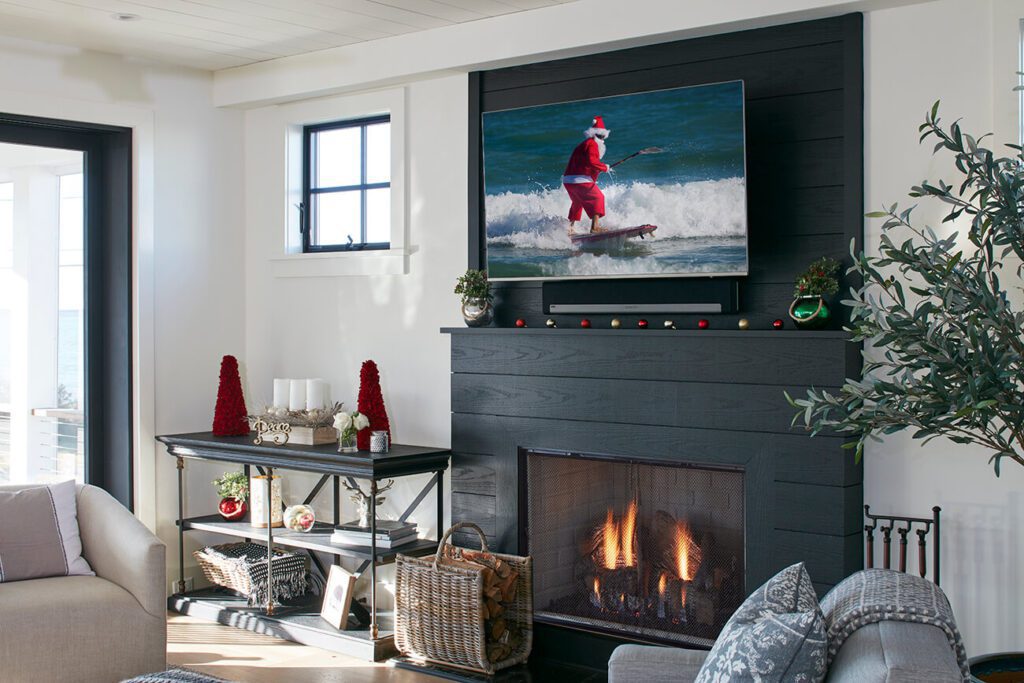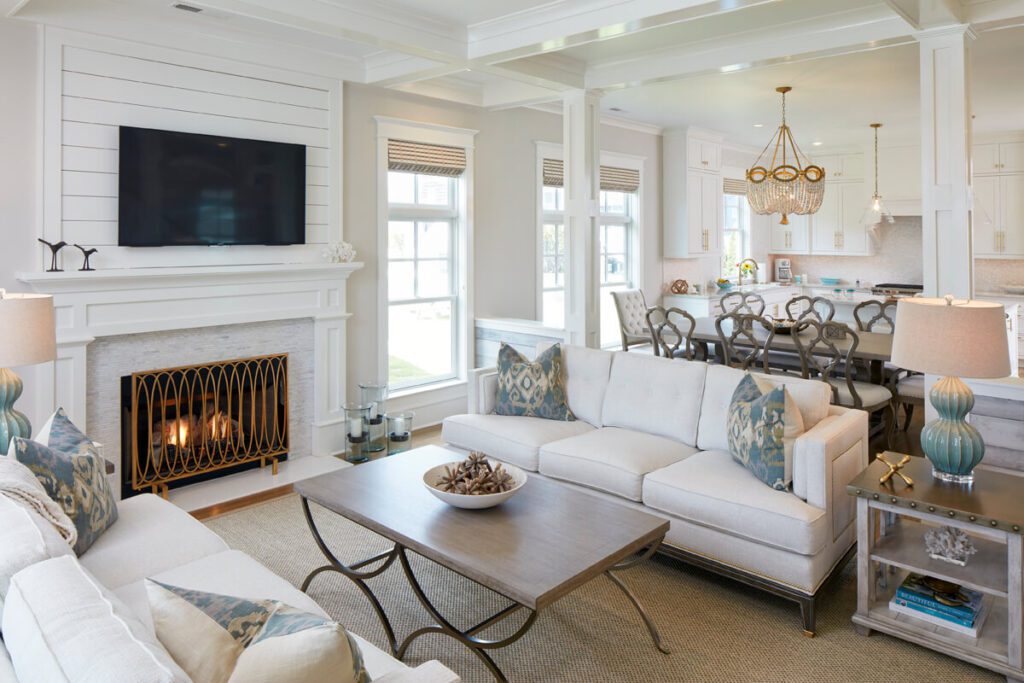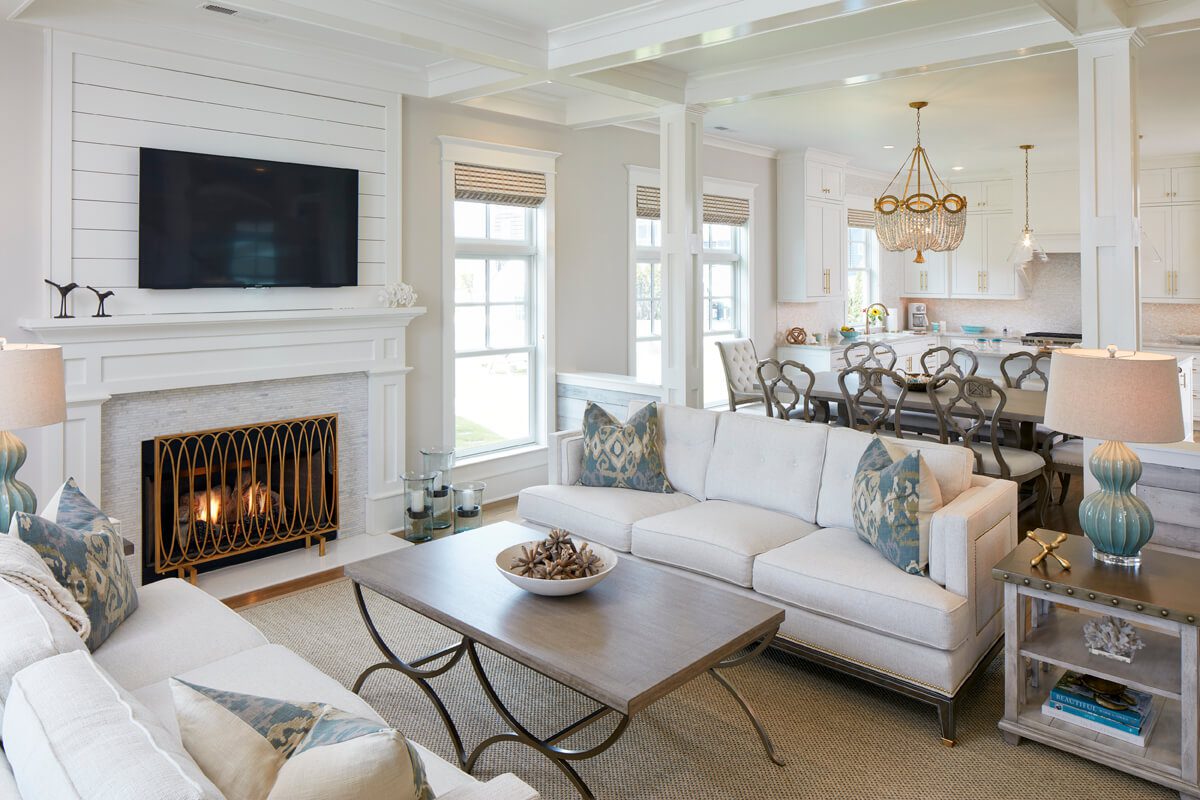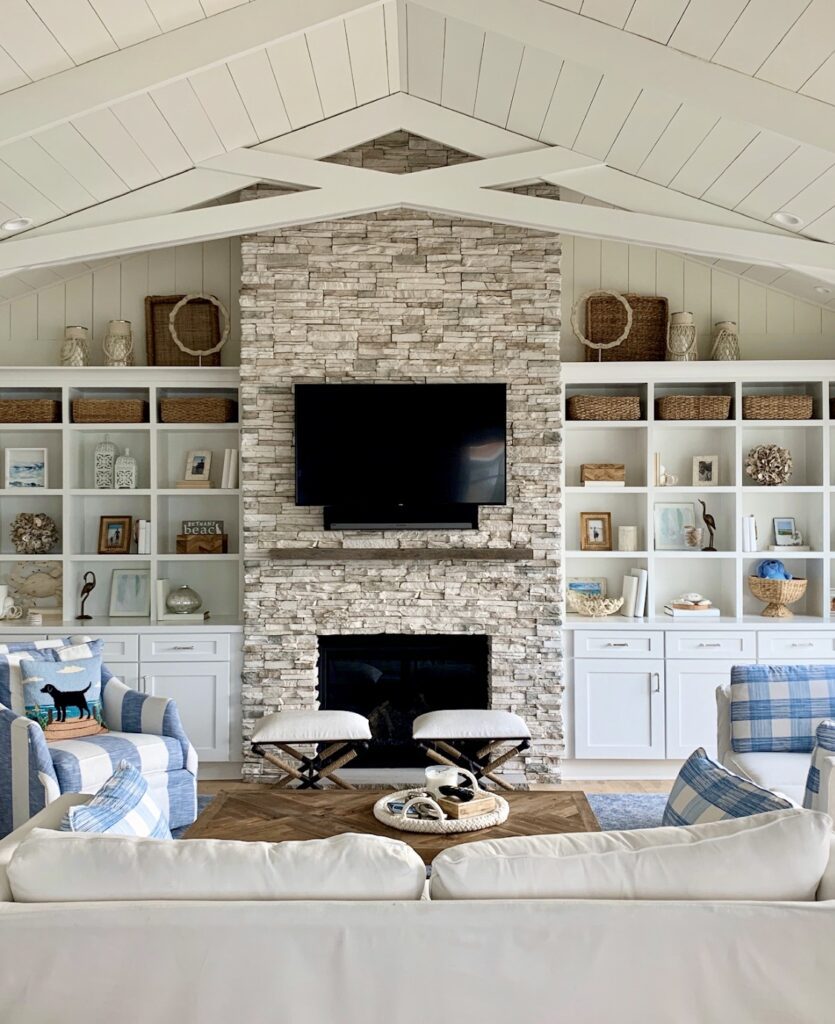 Outdoor Fireplace:
For year-round beach home entertaining, an outdoor fireplace is the perfect addition to roast marshmallows while gazing at the stars—any time of year! Check out this stone design from my DIY Network's Big Beach Builds episode.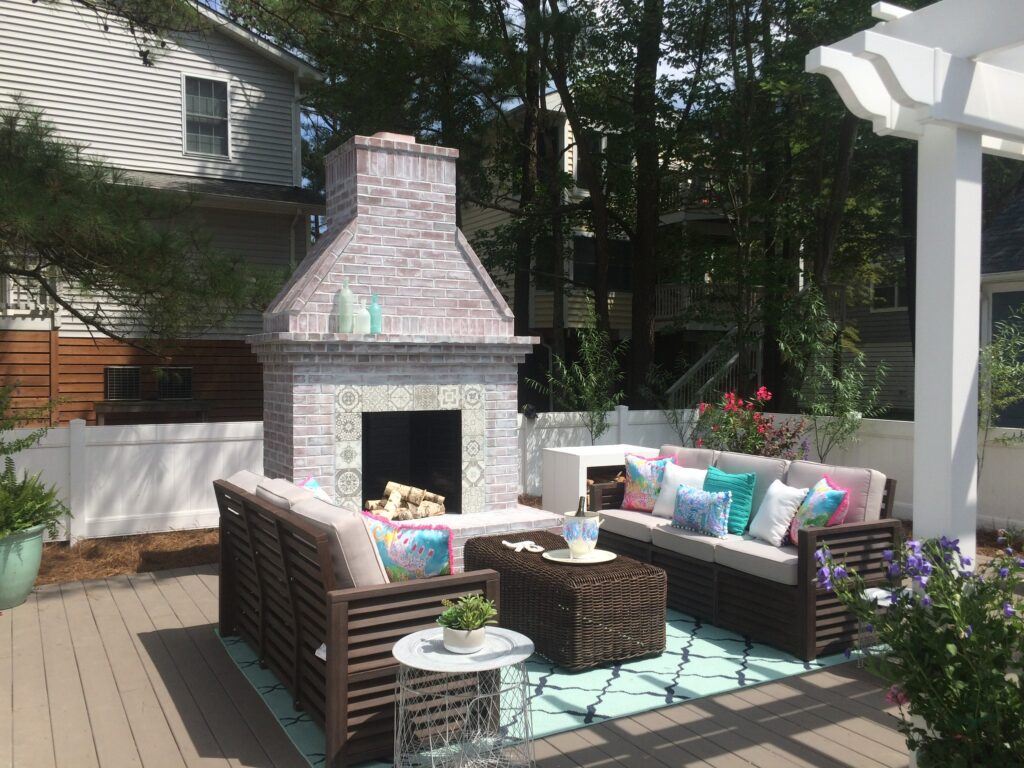 Brick Pizza Oven:
Who doesn't love brick oven pizza? Adding this take on a "fireplace" to your home is sure to provide memorable—and delicious!—meals for years to come. Our Jetsetter project features the perfect design; and we're standing by as taste testers.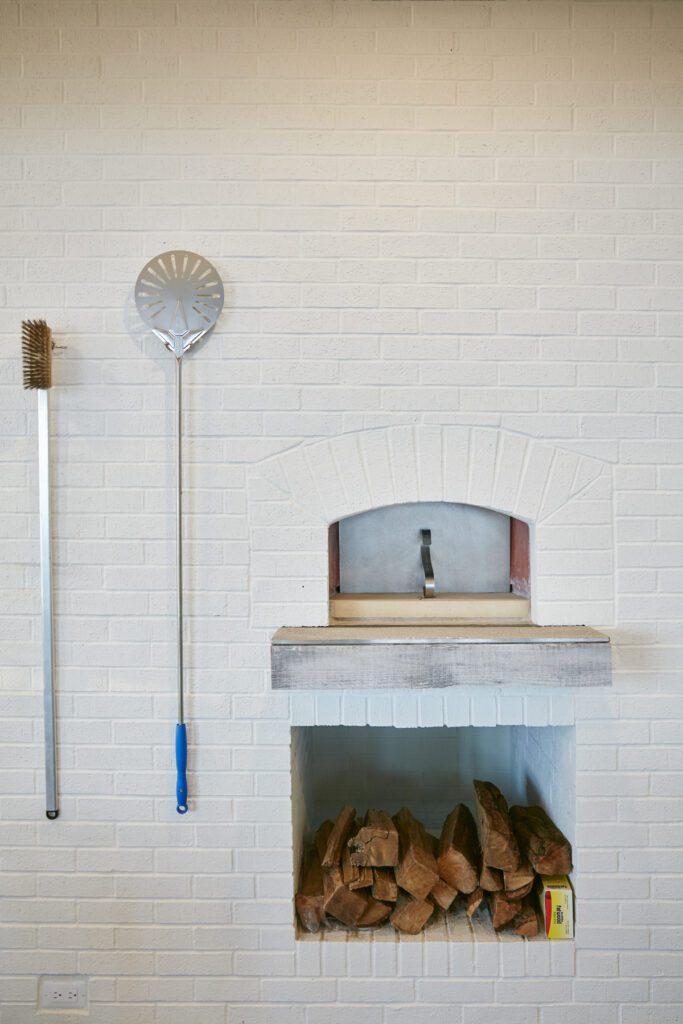 For more fireplace inspiration, visit our, "Make it Hot: Designing a Show-stopping Fireplace" story here.