How to Create Spaces Kids (& Adults) will Love
Kids' spaces are some of my favorite rooms to design. They're often whimsical, playful, and don't take themselves too seriously, which means they're where all the best design magic happens. And while children's rooms may require a slightly different approach than adult areas, with a little thought and creativity, they can be places that the whole family will enjoy for years to come.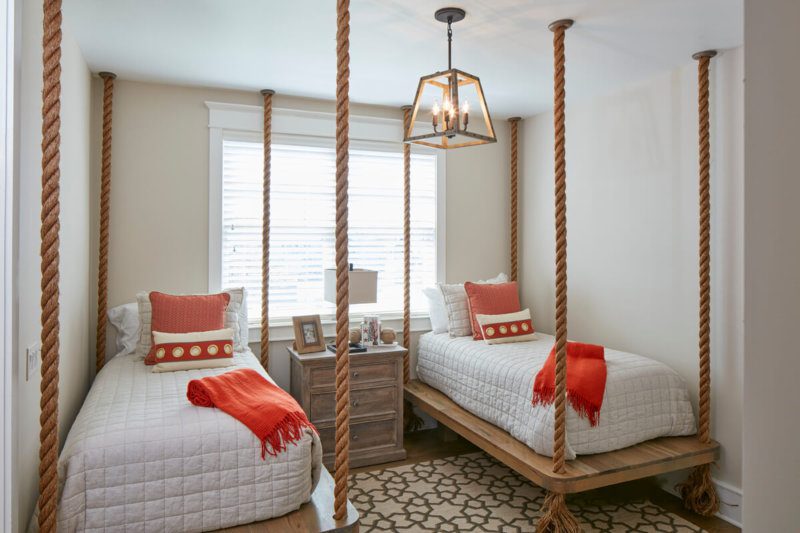 Decorate for now, design for later.
Design is the bones of the space – the structure, the architectural features, and the more permanent elements. Decor is the stuff you buy in a store that can be easily changed. Kids – and their likes and dislikes – change rapidly, so when you're designing their spaces, think about how they'll use them now and in the future. It's easy to change decor, whereas structural elements are much more difficult to alter.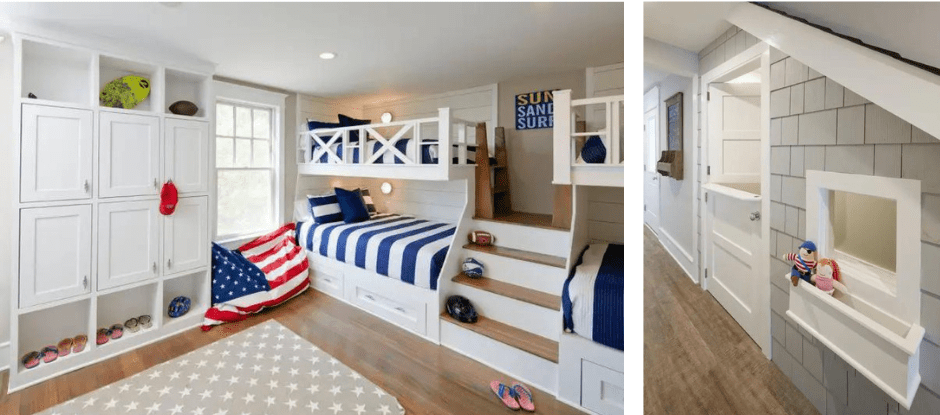 Consider how the room will actually be used.
Will the space have more than one function, like a bedroom that's also a playroom? What types of activities will occur in it? Do your children tend to have a lot of sleepovers? The answers to questions like these will help you determine how this space needs to flow and function.
Know what works and what doesn't.
Think back to your children's previous spaces (or even the spaces you loved as a child). Did they have a window seat that they loved in their last room? Was storage always an issue in their bathroom or playroom? Address those needs in the new room for a high-functioning, kid-friendly space.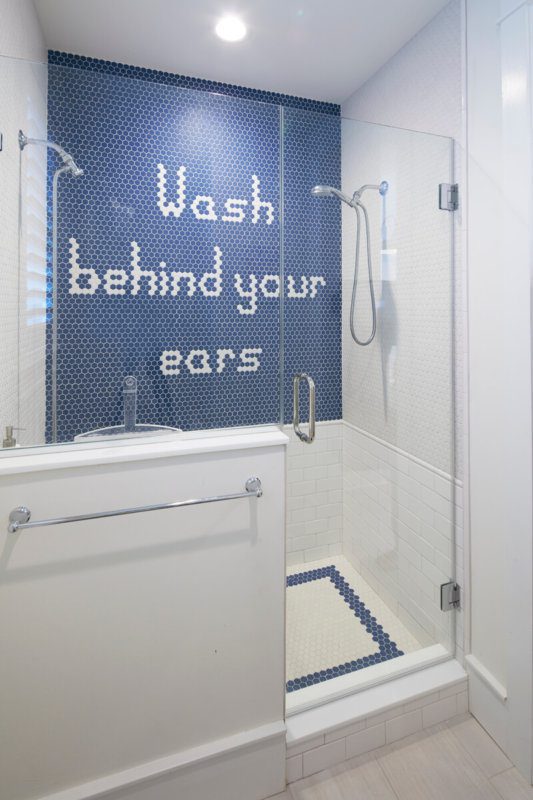 Carefully measure and create a floor plan.
This step is crucial for outfitting the room to function at its best – especially if you plan on including built-ins. I like to create several floor plans, and then go back and narrow it down to the one that works best and ticks the most items off my list of must-haves and nice-to-haves.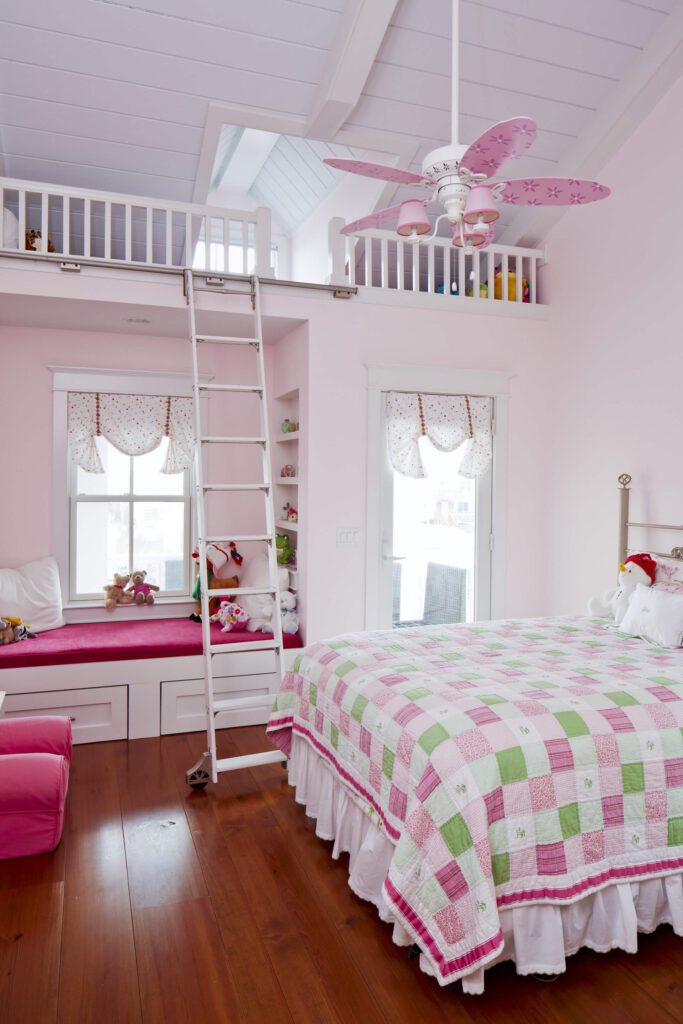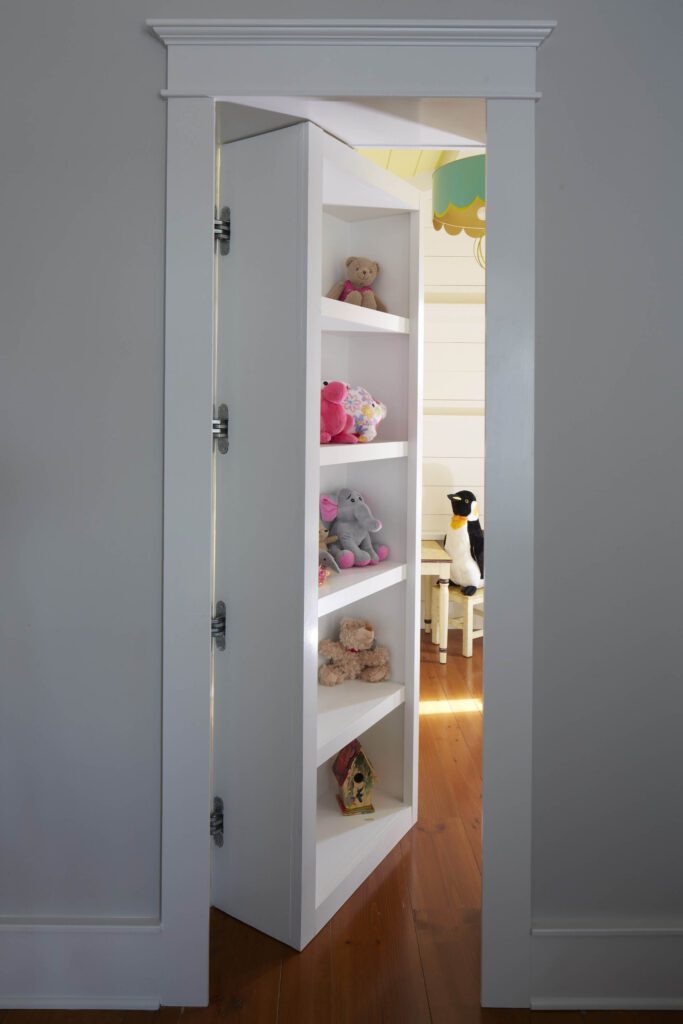 Determine your budget.
This almost goes without saying, but it's of utmost importance to go into any build or remodel with a solid understanding of your financial limitations. It's a safe bet to factor in an additional 15% (at least) for any surprises that may pop up during the process.
Think outside the box.
Have a child who loves to have friends spend the night, but don't have the room for more than one bed? One option is to add height with built-in bunks that take up about the same floor space as a single bed. Or, if bunks aren't your thing, consider a fun murphy bed that tucks away when it's not needed.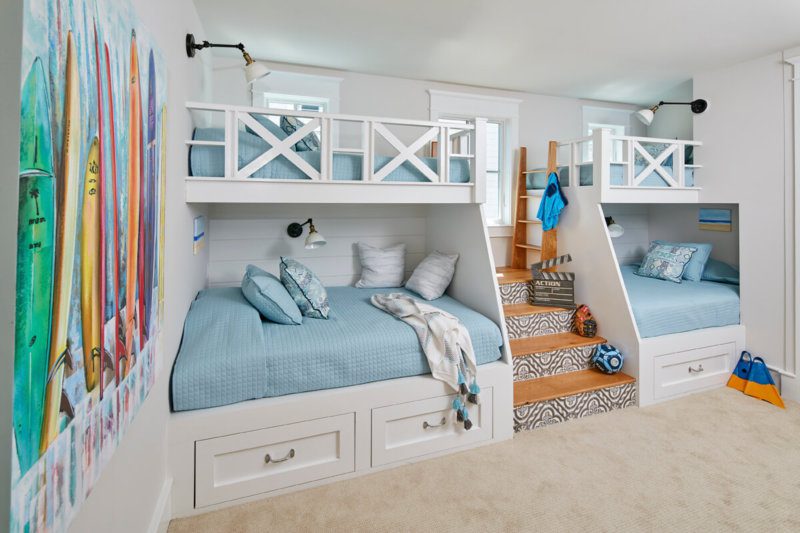 Get the kids involved.
Not only will kids be able to best tell you how they use their spaces, but they also have some of the most creative ideas. Get them involved in the creation of their space – whether it's a bedroom, bathroom, or playroom – and they're more likely to feel a sense of ownership and responsibility over it (which means they just might take extra good care of it). And that's something that kids and adults will love.
Happy building,