Curb Enthusiasm: 6 Ways to Create Lasting Curb Appeal
We've all been taught not to judge a book by its cover, but when it comes to homes, the cover is everything. According to the National Association of Realtors, 63% of homebuyers will drop by a home they like after viewing it online; a little curb appeal can mean the difference between an offer and a missed opportunity. Even if you're not thinking of selling any time soon, the holiday entertaining season is the perfect time of year to spruce up the exterior of your home. From casual drop-bys to extended overnight stays, greet holiday revelers with curb appeal they'll remember well into the new year.
As a home builder, a house's curb appeal is the calling card for my business and the first thing my clients notice when they arrive at their new home – and it must make an impression. The same is true for your home. As the literal and metaphorical welcome mat for visitors and passersby, your home's exterior is the first impression of what awaits your guests inside. Here's how to make sure it's a powerful one: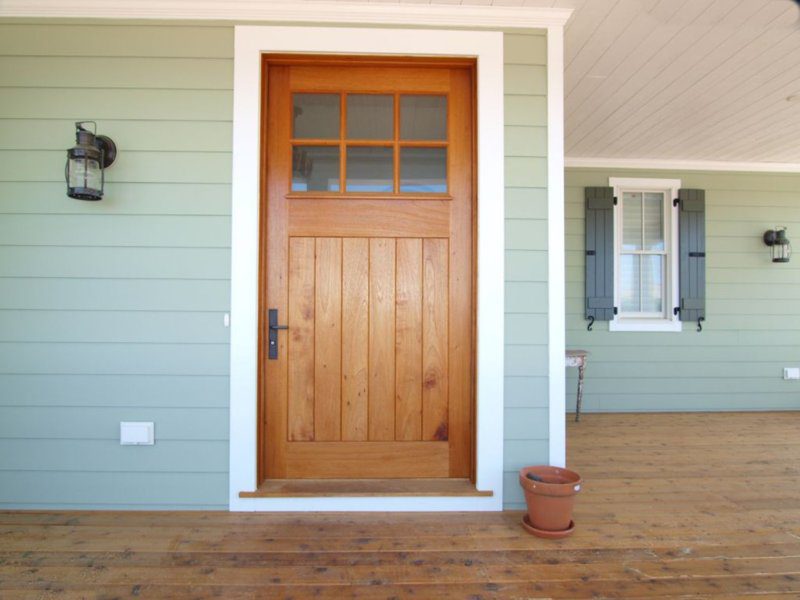 1. Start with the front door
The front door is perhaps the most important element when it comes to curb appeal, and arguably conveys the most information about the people living behind it. The variety of front door options is almost as endless as there are personalities to live with them. From sleek and modern to highly embellished and traditional; from farmhouse-inspired Dutch doors to hulking double doors; and from bright red, glossy black, or tropical blue to rustic natural wood versions, each one serves as the gateway to your home and should hint at what kind of style visitors can expect once they cross the threshold.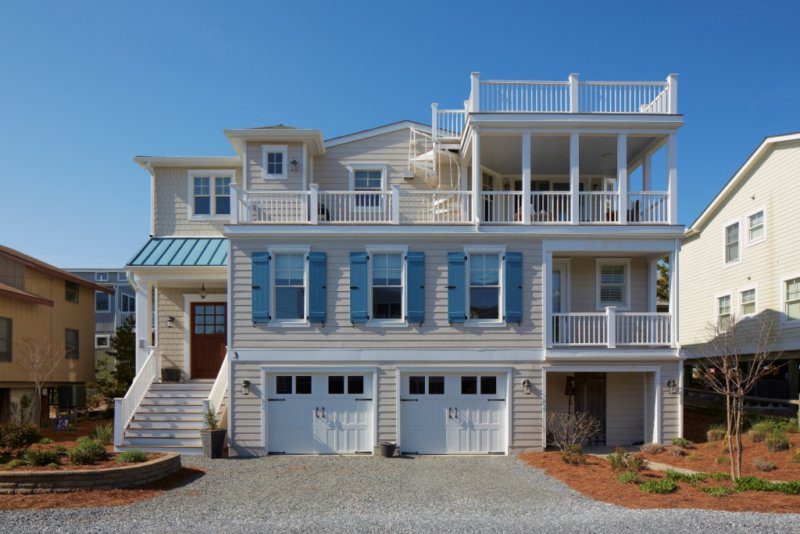 2. Apply a fresh coat of paint
Fresh paint breathes new life into a home, whether it's a subdued creamy white or a bold palette of vibrant hues. But if a new coat of color for your entire house simply isn't in your budget, focus on shutters, trim, and other architectural elements. Breezy blue shutters give this home a distinct oceanside feel, but even more traditional colors – like a white home with black shutters and window trim – can create dazzling curbside appeal.
3. Update exterior lighting
What good is a gorgeous front door and a new paint job if it can only be seen during the day? Good exterior lighting is essential all year round, but especially so during the colder months when daylight is at a minimum and icy hazards abound. For most exterior lighting, function is of the utmost importance, but that doesn't mean you have to sacrifice on style. From industrial pendants to sea-worthy lanterns, there are myriad lighting options to amp up your home's curb appeal. TIP: Be sure not to overlook driveways, garages, and walkways when installing exterior lighting.

4. Incorporate nature
Landscaping doesn't have to be complex to be impactful. A few well placed trees and bushes can hide or draw attention to different features of your home, while seasonal flowers and plants along walkways and steps add color, texture, and interest. Bring the eye up (and instantly increase your home's charm) by buying or building window boxes and filling them with seasonal flora. TIP: Create a low-maintenance landscape by planting native plants that thrive in your area's climate and soil type.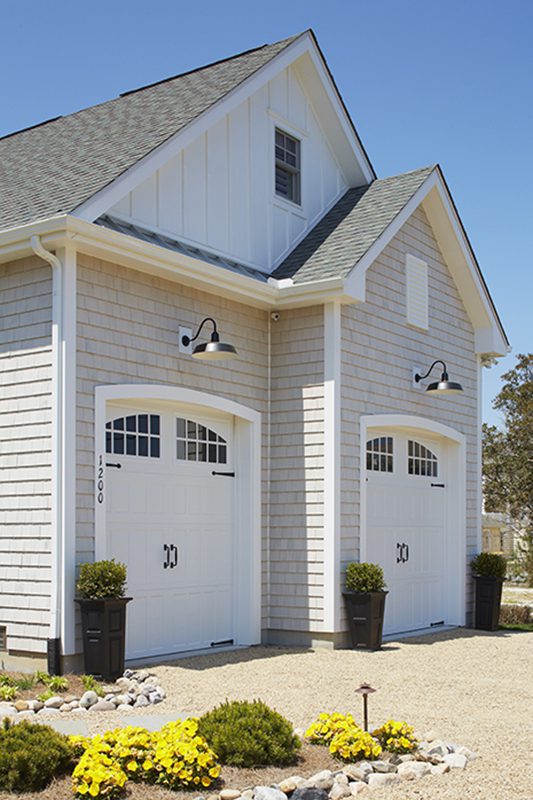 5. Add a new mailbox and house numbers
Shiny new numbers and a replacement mailbox go a long way in adding to your home's curb appeal. Today there are tons of options for house numbers with personality, from different types of metals and colors to an endless variety of font styles and sizes. And the same goes for mailboxes, whether you opt for a freestanding or wall mounted option. Just be sure that for both elements form doesn't impede function – numbers should be easy to read and clearly visible from the street, and mailboxes should be secure and simple for your mail person to use.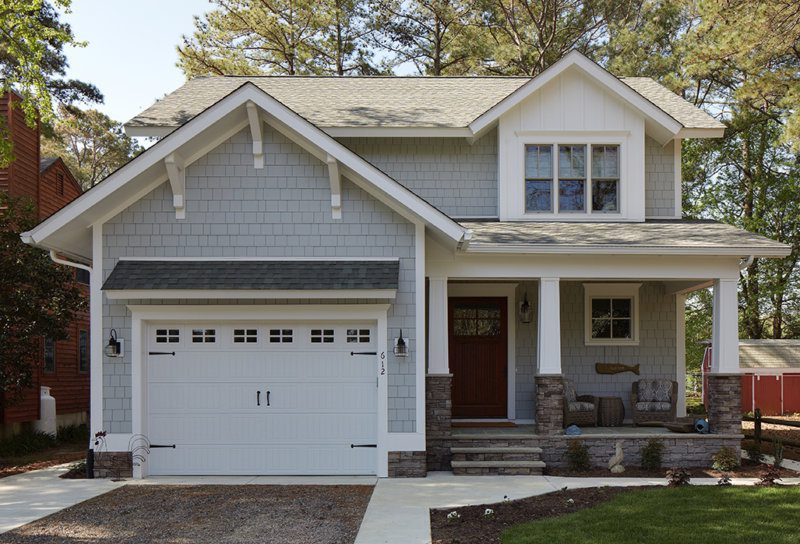 6. Have fun with decorative elements
Now that the year-round exterior elements are in place, it's time to add a mega dose of personality with decor. Add rockers, hammocks, or chairs and a small table to roomy porches. Place a fun boot scraper at the front door beside a unique welcome mat. And hang a wreath, basket, or other vessel that can be filled with season-appropriate greenery and decoration on your front door. The possibilities are endless – especially during the holidays – and your only limit is your imagination.
What's your favorite way to add curb appeal?